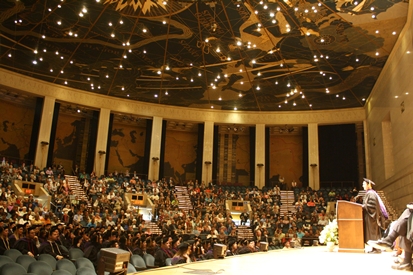 MAY 20, 2018 SUNDAY
11:00 AM – 12:30 PM
The Forum Auditorium
500 Walnut Street
Harrisburg, PA 17120
Commencement

This ceremony, in celebration of the achievements of the graduates of December 2017, May 2018, and August 2018, will be held at 11:00 a.m. on Sunday, May 20, at the Forum Auditorium.
Note: Graduates should report to the back hallway of the Forum no later than 10:00 a.m.
The ceremony will end at approximately 12:15 p.m. All graduates, their families, and their guests are invited to attend a reception immediately following the commencement ceremony at The State Museum of Pennsylvania, 300 North St, Harrisburg, PA 17120. Light refreshments will be served.
For more information, visit our commencement page.