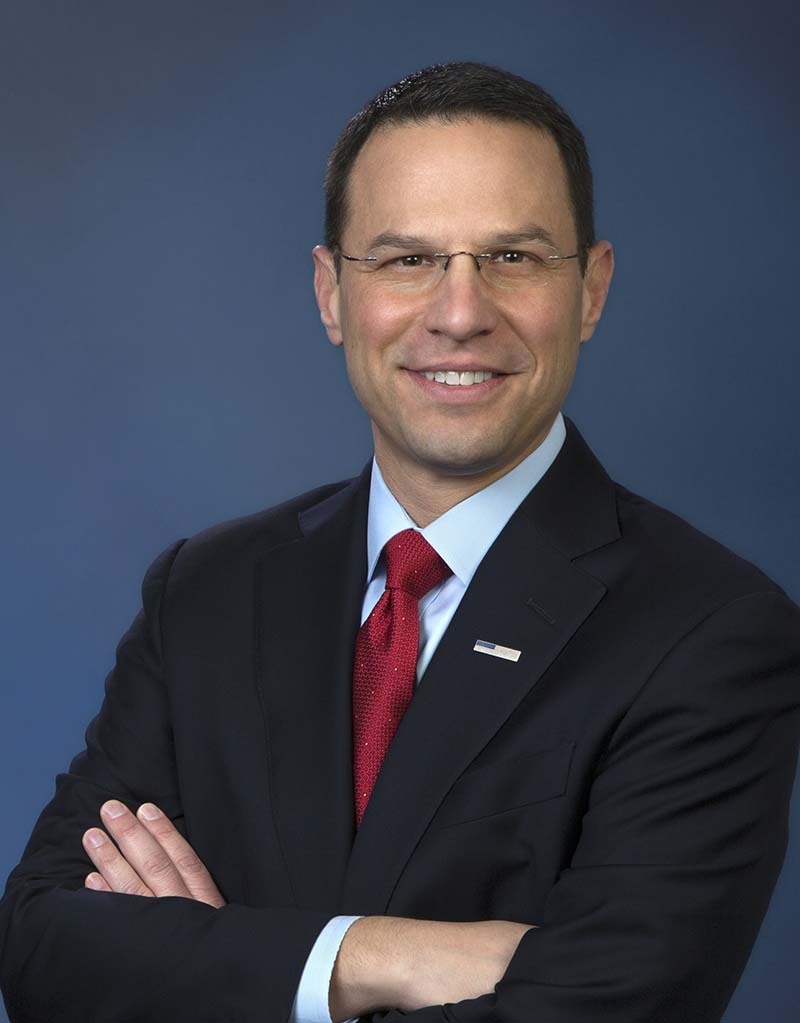 APR 20, 2018 FRIDAY
Attorney General Josh Shapiro to speak at Widener Law Commonwealth Commencement
Widener University Commonwealth Law School announced today that Pennsylvania Attorney General Josh Shapiro will serve as speaker for the school's 27th commencement.
Attorney General Shapiro will address graduates at the 11 a.m. ceremony set for Sunday, May 20 at The Forum in the Harrisburg State Capitol Complex. He will be presented with an honorary doctor of law degree.
Attorney General Shapiro was elected as the sixth individual to serve as the attorney general of Pennsylvania and was sworn in on January 17, 2017. He appointed Michelle Henry, a 1994 Widener Law Commonwealth grad and veteran prosecutor as the first deputy attorney general. Henry is also the first woman to hold this position.
Attorney General Shapiro's role is to combat crime, uphold individual rights and protect consumers. Previously, he served as chairman of the Pennsylvania Commission on Crime and Delinquency and the Montgomery County Board of Commissioners. Attorney General Shapiro is a former state representative for Pennsylvania's 153rd House District and also practiced law in private practice for more than a decade.
A native of Montgomery County, he graduated magna cum laude from the University of Rochester and earned his law degree from Georgetown University Law Center. He resides in Montgomery County with his wife Lori, and their four children.
"We are delighted Attorney General Shapiro has agreed to speak at our commencement this May," Dean Christian Johnson said. "We are honored as a law school to welcome such a successful individual to speak about his accomplishments and provide words of wisdom and guidance at such an important event for our graduates."