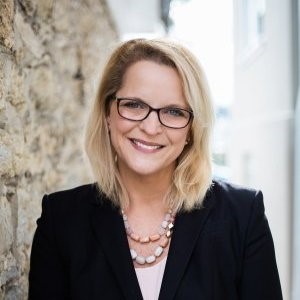 JUN 12, 2018 TUESDAY
Law school names director of Career Development Office
Widener University Commonwealth Law School announced today that Eden L. Mandrell, Esq. has been named the director of the Career Development Office.
In this role, Mandrell will be providing the necessary career-related skills, training and education so the students may develop and refine the skills necessary to find employment as a legal professional. Additionally, she will provide ongoing counseling to students and alumni and market their skills to potential employers, as well as develop an engaging program designed to expand job opportunities at all levels by developing and maintaining robust relationships with law firms, judges and their staffs, in-house counsel, government attorneys and officials, nonprofits, and public interest organizations.
"The service that the Career Development Office offers is an important piece to helping students and alumni achieve their career goals," said Mandrell. "I'm looking forward to using my experience to partner with students and provide them with the necessary support and guidance as they begin to explore career options in the legal field."
Prior to joining Widener Law Commonwealth, Mandrell was a Partner with Major, Lindsey & Africa, a preeminent global legal search firm, and a Principal at ELM Legal Search, LLC., where she represented partners and associates considering lateral opportunities and law firms seeking mergers and group acquisitions. Her client base included top-tier national, regional and boutique law firms and corporations.
Mandrell has a particular interest in promoting and retaining diversity in the legal profession and previously served on the Advisory Board for the Women in Law Empowerment Foundation (WILEF). She is a volunteer with Junior Achievement of Central Pennsylvania and USA Swimming.
Mandrell received her undergraduate degree from the University of Arizona and her law degree from California Western School of Law. She lives in Lancaster, Pa. with her husband and three children.