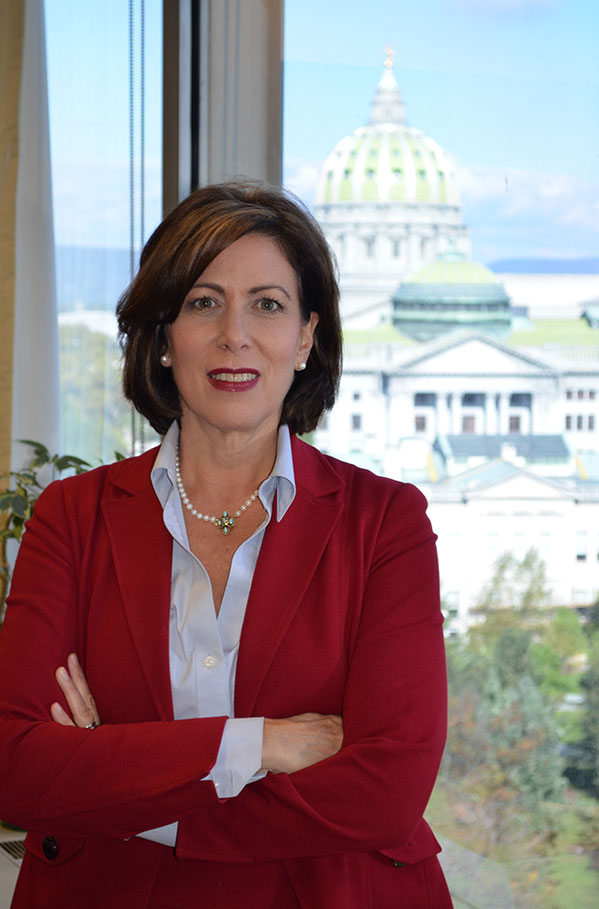 JUL 16, 2018 MONDAY
U.S. Magistrate Judge Susan Schwab named Widener Law Commonwealth's Jurist in Residence
Widener University Commonwealth Law School announced today that Chief Magistrate Judge Susan E. Schwab of the United States District Court for the Middle District of Pennsylvania will serve a two-year appointment as the Jurist in Residence at the law school.
During her tenure as Jurist in Residence, Judge Schwab, who graduated from the law school in 1992, will teach the Government Law Colloquium and present several public lectures, as well as mentor students and discuss current judicial issues with law school faculty and students.
"We are thrilled to welcome Judge Schwab back to campus as our Jurist in Residence," said Commonwealth Professor of Law and Government and director of the Law and Government Institute Jill Family. "She is an excellent resource for our students and she will enhance their legal studies in many ways, including by providing practical insights from the judge's side of the bench."
Judge Schwab was appointed to the United States District Court for the Middle District of Pennsylvania in 2012, after 11 years of public service and career in private law practice. Immediately prior to taking the bench, Judge Schwab was Deputy Chief of Staff for Administration and Deputy Chief Counsel for the Democratic Caucus of the Pennsylvania House of Representatives. She also served as counsel to United States Senator Bob Casey when he was Pennsylvania State Treasurer and Auditor General. Before that she was a partner at Harrisburg-based Rhoads & Sinon, LLP and also practiced with Semanoff, Orsmby, Greenberg and Torchia, LLC in Huntingdon Valley.
Judge Schwab has the distinction of being a member of the inaugural class of Widener University School of Law, serving as the school's first valedictorian after graduating magna cum laude. She was Internal Editor of the Widener Journal of Public Law.