Business Law Advising Program
Roughly one-half of U.S. workers are employed by business enterprises that have fewer than 500 employees. About one-fifth of U.S workers work for companies with fewer than 20 employees. The Business Law Advising Program equips students to advise these small and midsize businesses that drive the U.S. economy as well as entrepreneurs starting business enterprises.
Real World Inside the Classroom
The business law faculty members at Widener Law Commonwealth have developed the Business Advising curriculum in consultation with business lawyers and business owners to ensure students have the inside track to business law practice. Certificate courses focus on business organization and structure, taxation, financing transactions, employment relationships, and intellectual property. Every Business Advising student must take one transactional skills course to gain practical experience in contract drafting, business formation, and various types of business transactions.
Real World Practical Experience
Business Advising students have numerous opportunities to put their practical skills to work outside of the classroom.
Dauphin County Bar Association Lawyers for the Arts Program: Artists and arts organizations face many of the same legal issues as other small businesses. Widener Law Commonwealth is a partner in the Dauphin County Bar Association Lawyers for the Arts Program. This program pairs artists and arts organizations of limited means with experienced attorneys. Business Advising students participating in this program will gain valuable client interviewing skills and have the opportunity to work with Harrisburg-area business lawyers. Read more about about Widener's involvement with this program.
Hands-on Transaction Training: Since 2014, Widener Law Commonwealth Business Advising students have had the opportunity to compete in regional and national transactional law competitions in which they negotiate a simulated business acquisition transaction. Members of the Central Pennsylvania legal community contribute their time train our teams. In 2018, we hosted the regional Transactional LawMeet and in 2019 we hosted the first MidPenn Invitational Transaction Competition.
Business Advising Externship Program: The Business Advising Program provides students with the opportunity to work for law school credit in a variety of practice settings related to business law.
Real World Connections
The Business Advising Program is led by Professor Christian Johnson. Visit our Business Advising Faculty page for a list of full-time and adjunct faculty affiliated with the Business Advising Program.
Social Media
Follow us on Twitter @WidenerCWBizLaw.
Join our LinkedIn Group.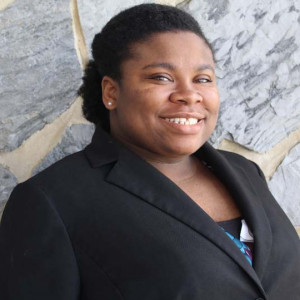 Law Student Selected for Prestigious ABA Business Law Diversity Scholarship
Student Waleisha Moat was a recipient of the ABA business law Diversity Clerkship to clerk on the prestigious Delaware court of Chancery.