Student Life and Wellness: Active Body, Healthy Mind
Law school is challenging, and students spend a lot of time studying as they work toward earning a law degree. At Widener Law Commonwealth, we value fostering a work-life balance for students. We demonstrate our commitment to this focus on wellness by offering various fitness sessions, visits from therapy dogs, and an assortment of outdoor recreation activities that support students' overall wellbeing.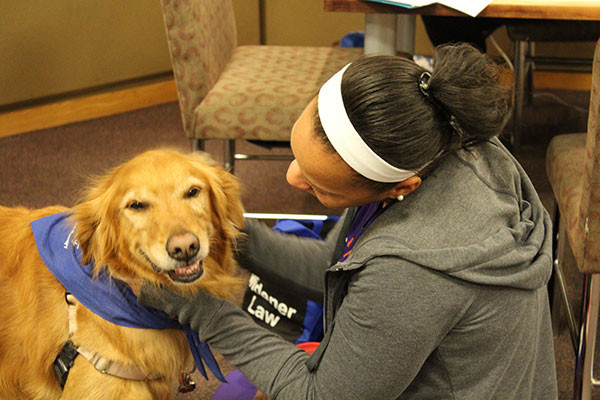 Puppies in the Pit
To help make studying for finals a little more bearable, dogs from Caring Hearts Pet Therapy spend time with law students before final exams, providing some much-needed stress relief.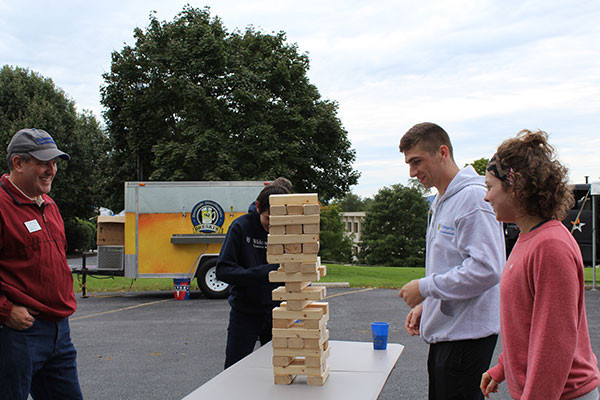 Dean's Picnic
Students, faculty, and staff gather for this annual family friendly event. The picnic is held on campus between the Student Organizations building and the Library Building and is a fun afternoon filled with music, games, food and drinks.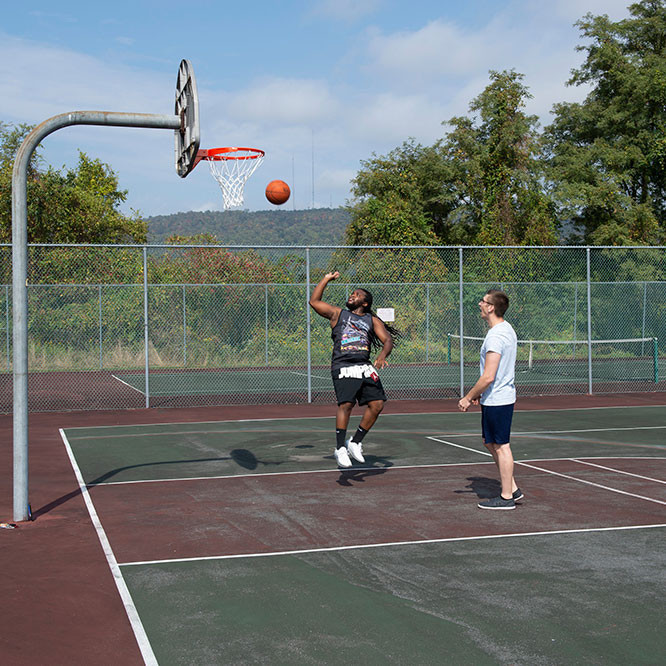 Basketball & Tennis Courts
Basketball and tennis courts are available on campus for students needing a break from their studies. The courts may be reserved and sports equipment is available for students to use.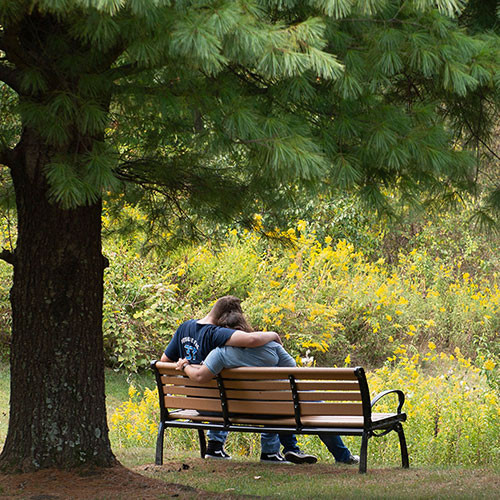 Mindfulness
Mindfulness can improve the quality of your life. Throughout the year, workshops on topics such as guided meditation, yoga, nutrition, and text anxiety are offered. In addition, students enjoy tending to our Butterfly Garden.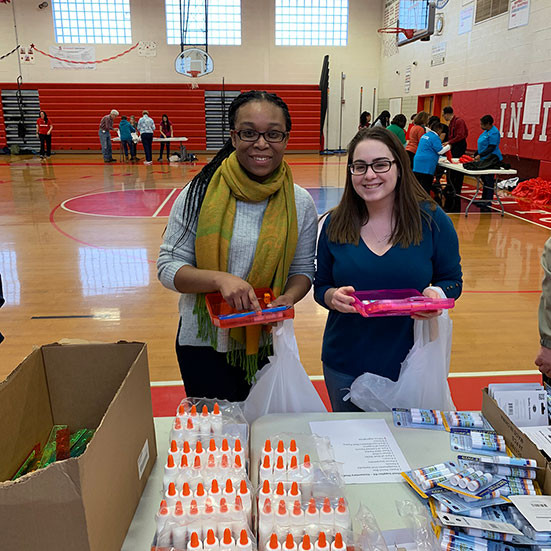 Community Service
Students enjoy giving back to our local community by collecting food, blankets, and school supplies for those in need. In addition, students participate in the MLK Day of Service and fundraise for local nonprofit organizations.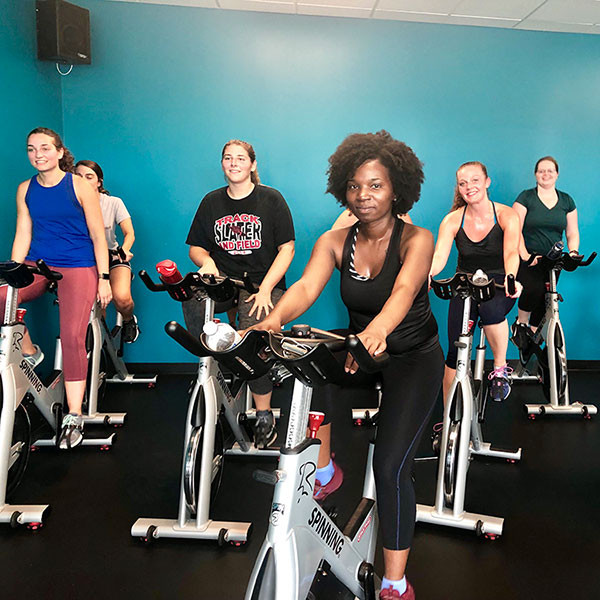 Fitness Classes
Widener Law Commonwealth cycling classes are held regularly during the year at Progress Fitness, located very close to campus. In addition, students may obtain vouchers from the Office of Student Affairs to attend other Progress Fitness classes.
Widener Law Commonwealth students form lifelong bonds through social programming such as trivia nights, open mic nights, scavenger hunts, Widener Night Out, and the Barrister's Ball