Externship Spotlight: Arlene Marshall-Hockensmith '06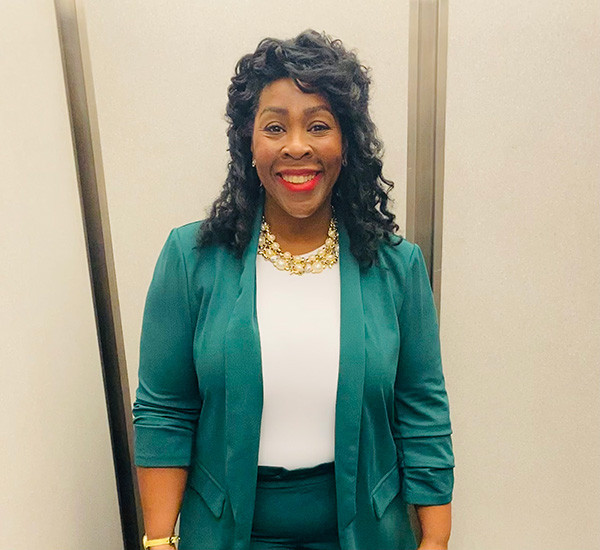 During law school at Widener Law Commonwealth, Arlene Marshall-Hockensmith took part in two experiences: one with the Pennsylvania Legal Aid Network's Martin Luther King, Jr. Summer Internship Program, and another with the Pennsylvania Bar Association's pro bono office in her final year of school.
Both taught her the importance and value of equal access to justice for low-income Pennsylvanians and victims of domestic violence and their families. "Unlike criminal matters, civil legal representation is not a right. Many low-income individuals and families face urgent civil legal problems" that affect their basic needs, such as food, shelter, employment, consumer issues, healthcare, and family safety, she said.

Marshall-Hockensmith, who serves as director of diversity, equity, inclusion, and belonging at the Pennsylvania Legal Aid Network, said her goal as a first-generation college and law school graduate who grew up in poverty was to give back to the community where she was raised. To that end, her career trajectory took her from practicing law, to educating others on legal matters, to nonprofit management, and now to her current position with PLAN. In fact, that position includes overseeing the Martin Luther King, Jr. Summer Internship Program and Fellowship Program, which she said makes her very proud.
She strongly believes internships and externships are invaluable for law students, as it helps connect what they learn in the classroom to the legal field. "While classwork provides the appropriate foundation for the practice of law, I personally found that nothing compared to the 'real world' experience of practicing law. My 'aha' moment occurred in the trenches. Learning firsthand about the unique issues faced by clients and providing them with advice and services to remedy their issues helped me to gain not only self-confidence, but also a great sense of satisfaction for helping those (who are) underserved."