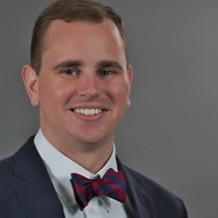 Matthew V. Kerns
Associate Dean of Admissions
Contact Information
[email protected]
717.541.3962
Hometown:
Edwardsville, Pennsylvania
With Widener Law Commonwealth Since
January 2020
Favorite Movie
Papillon
Favorite Book
The Violent Bear It Away by Flannery O'Connor
What Widener Law Commonwealth Has To Offer
As the only law school in the state's capital, Widener Law Commonwealth provides many unique opportunities for students to gain valuable experience and make tangible changes in their communities.
What's great about your job?
Working collaboratively with prospective students and prelaw advisors to help them achieve their goals.
On common personal statement mistakes
Show me, don't tell me, why you are passionate on taking on the challenge of law school.
On the benefits of attending law fairs or forums
Prospective students have the opportunity to meet admissions representatives from around the country and learn about the differences between law schools. It is especially important to visit tables for law schools you may have never heard of before that day. You will never know what type of information you may learn!