CLASS NOTES
Keep up with your former classmates and fellow Widener Law Commonwealth alumni. Fill out the class notes submission form to share your milestone.
Jump to class of: 1992-1999 | 2000-2009 | 2010-2019 | 2020-2022
---
Class of 1993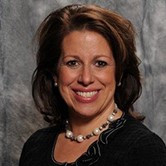 Christie Corado has joined MIB Group, Inc. as General Counsel, Corporate Secretary, and Chief Privacy Officer. Corado joins MIB from Truist Insurance Holdings, Inc. where she served as Senior Vice President and Deputy General Counsel responsible for the legal and regulatory functions impacting the company and its subsidiaries. Shared June 2021.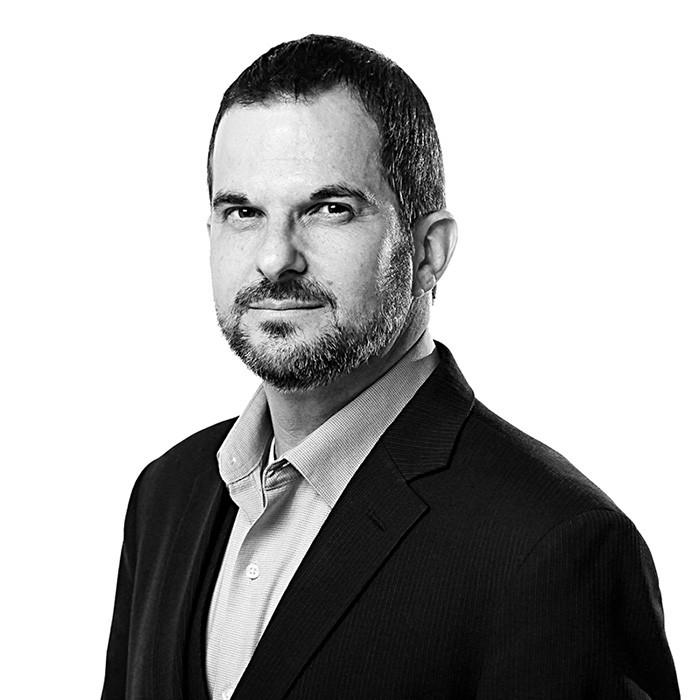 Todd Shill, an entertainment lawyer at Pillar+Aught in Harrisburg, PA, recently represented executive producers Nyle DiMarco and Sami Housman on the Oscar-nominated Netflix documentary "Audible." The documentary follows the Maryland School for the Deaf's football team on their journey to defend their winning streak, while simultaneously coping with the tragic loss of a close friend to suicide. Shared March 2022.
Class of 1995
Terence Sawyer has been unanimously selected by the Loyola University Maryland Board of Trustees to be its 25th president. Sawyer, who previously served as senior vice president of the university, is its first layperson to serve as president, as all previous presidents have been ordained Jesuit priests. Shared January 2022.
Class of 1996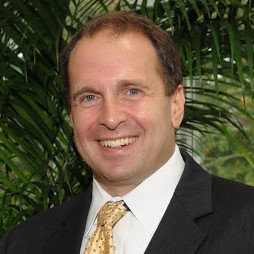 Craig Wolfson and Susan Klein-Wolfson are pleased to announce the opening of their new law firm, Wolfson and Klein-Wolfson, PLLC. The firm is based in Syosset (Long Island), New York, and is focused on 1) Employment Law; 2) Estate Planning & Elder Law; and 3) Residential Real Estate. Shared June 2021.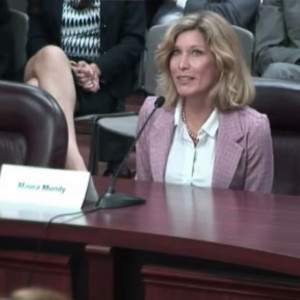 Maura Mundy was appointed by Pennsylvania Governor Josh Shapiro to serve as a commissioner for the Workers' Compensation Appeal Board of Pennsylvania. Mundy is an attorney with Dethlefs Pykosh and Murphy, and focused her practice on workers' compensation litigation. In addition, she also has experience representing injured workers, matters involving social security disability, professional licensing, and Title IX. Shared July 2023.
Class of 1997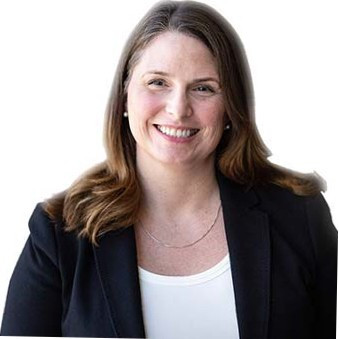 Dana A. Bernstein, former associate at McCarthy Weidler, P.C., has joined Philadelphia law firm Spector Gadon Rosen Vinci, P.C.'s Estates and Trusts department as an associate. Ms. Bernstein's practice focuses in the areas of commercial law, taxation, special needs planning and estate and wealth preservation planning. Shared June 2021.
Class of 1998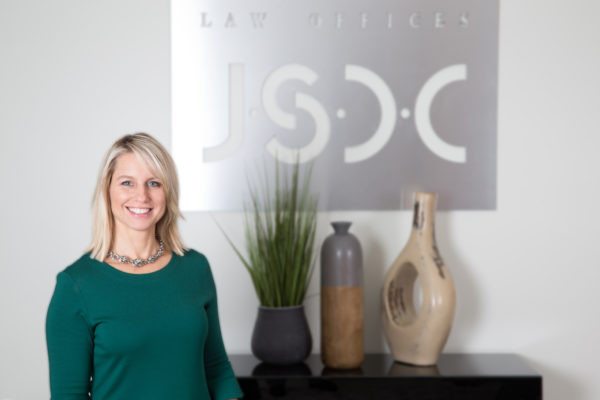 Christine Taylor Brann, partner at JSDC Law Offices in Hershey, PA, has been awarded the inaugural Pennsylvania Bar Association Medical Marijuana and Hemp Law Award, which will be presented during the Medical Marijuana and Hemp Law Symposium on Nov. 21 in Philadelphia. The award was created to highlight those in the legal profession who have gone above and beyond to shed light on, and fight to resolve, issues that impact the medical marijuana and hemp programs. Shared November 2022.
Class of 1999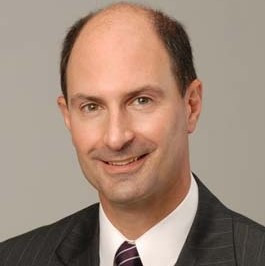 Zachary M. Rubinich recently participated as a Speaker during the Risk Insurance Management Society (RIMS) Live 2021 Annual Virtual Conference where he co-presented: Avoiding Risk Exposure Across State Lines: Practical Considerations for Multi-Jurisdictional Workers' Compensation Cases. He was also selected as a 2021 Pennsylvania Super Lawyer - Workers' Compensation. Shared June 2021.
Visitor 2001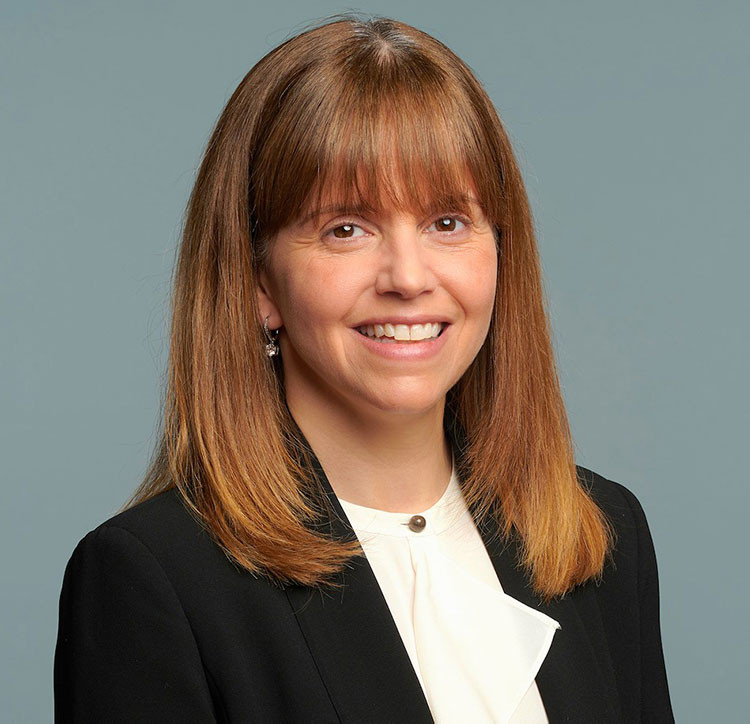 Flavia Naves recently marked her first anniversary as general counsel for Circle, a global financial technology firm that enables businesses of all sizes to harness the power of digital currencies and public blockchains for payments, commerce and financial applications worldwide. Circle is undergoing a business combination with Concord Acquisition Corp, a publicly-traded special purpose acquisition corporation with $276 million in trust. Shared October 2021.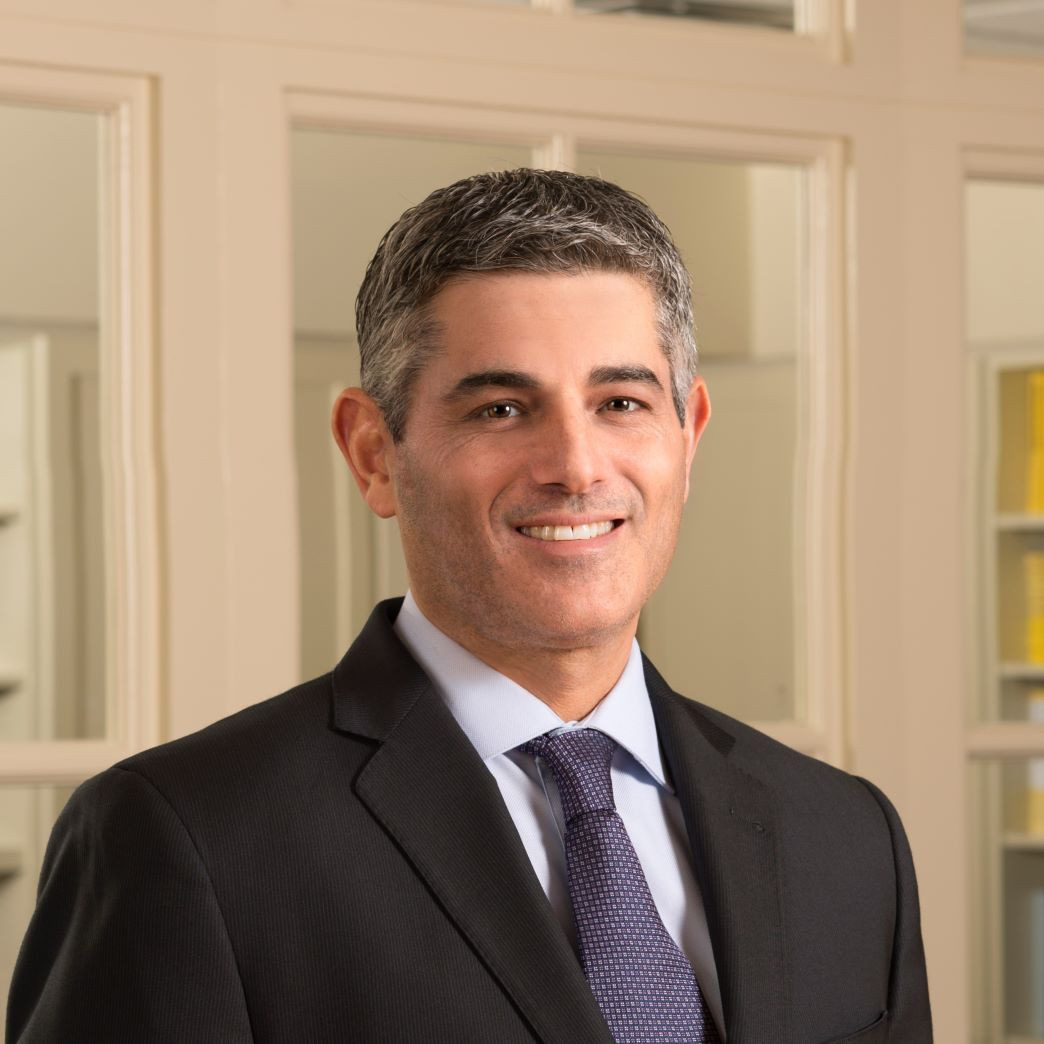 Matthew Shindell, a member of Philadelphia-based law firm Spector Gadon Rosen Vinci P.C., has been selected as a 2023 Pennsylvania Super Lawyer, the second year in a row he has been selected for this honor. Shared May 2023.
Class of 2005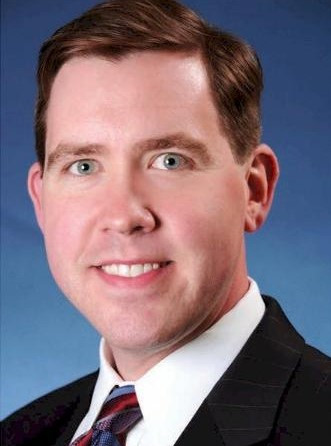 Michael J. Dennin, had the great pleasure of rising through the ranks and becoming President of the Camden County Bar Association for 2019-2020. During his tenure, the association was able to raise funds for charity, conduct numerous networking events, and provide top notch CLE and mentorship to the bar. He currently is a trial attorney at the Law Offices of Vincent J. Ciecka practicing plaintiffs personal injury and workers compensation cases in NJ and PA. Shared February 2021.
Class of 2006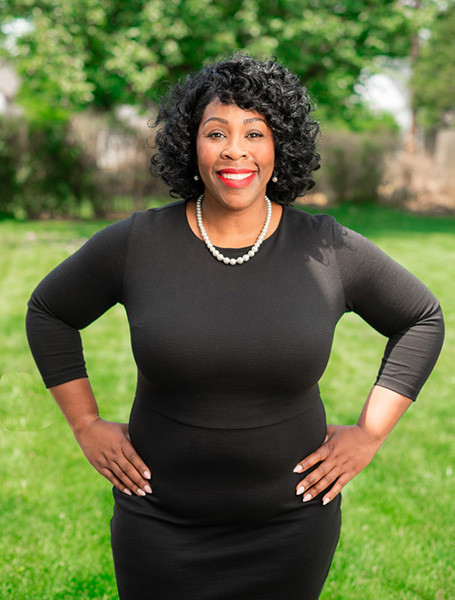 Arlene Marshall-Hockensmith has been promoted to director of diversity, equity, inclusion and belonging at the Pennsylvania Legal Aid Network, Inc. (PLAN), effective June 1, 2022 . Marshall-Hockensmith, who has been with PLAN since 2014, is the first woman of color to hold a senior leadership role at PLAN. She previously served as administrative officer. Before joining PLAN, she worked as an attorney and project manager at the Pennsylvania Coalition Against Domestic Violence (PCADV) and as a staff attorney at MidPenn Legal Services. Marshall-Hockensmith serves as editor-in-chief of the Pennsylvania Bar Association's Minority Bar Committee's Houston's Legacy Newsletter and on the board of directors for the Carlisle Theatre and Central PA's MLK Day of Service. Shared May 2022.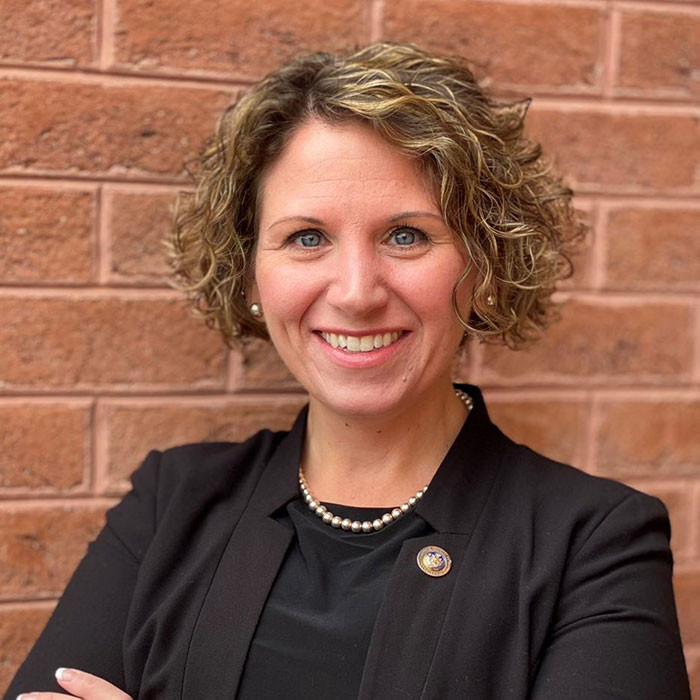 Keli Neary was recently honored by the Legal Intelligencer as a "power player." Shared June 2021. Read More
Class of 2007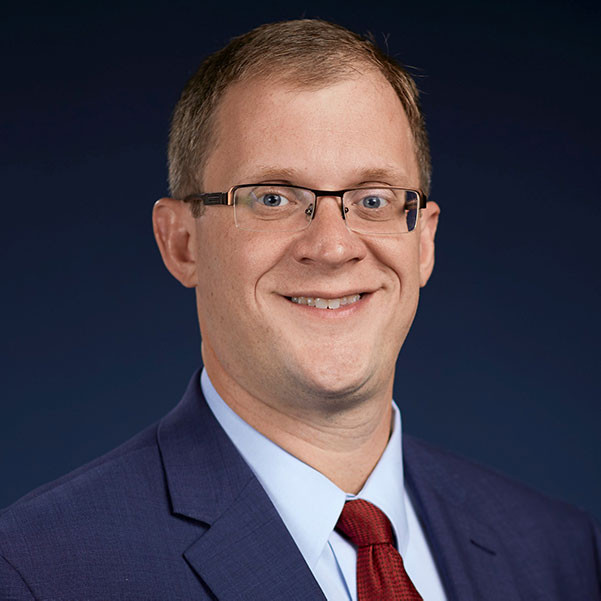 Jonathan D. Koltash has begun his second year of a two-year term as chair of the Pennsylvania Bar Association House of Delegates, the policy-making body of the PBA. He is an attorney in the Governor's Office of General Counsel, serving as chief counsel for the Pennsylvania Health Insurance Exchange Authority. In addition, Koltash is also an adjunct professor at Widener Law Commonwealth and Central Penn College. Shared June 2022.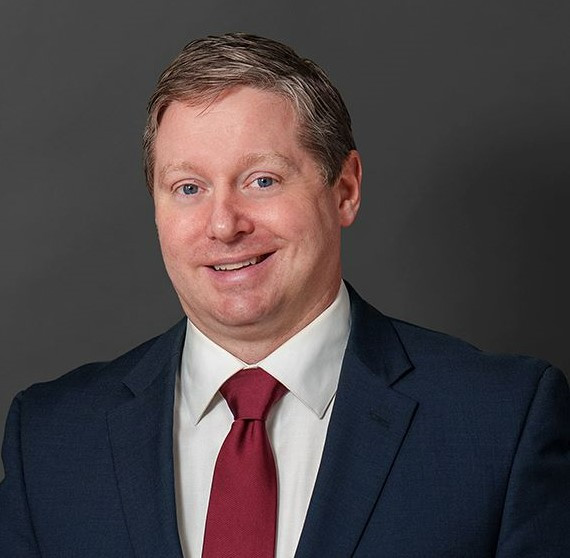 Andy Mahon has joined Barley Snyder as an attorney within its employment and immigration practice groups and will be working out of the firm's Lancaster and York, PA offices. Prior to joining Barley Snyder, he worked at a Lancaster law firm focused primarily on immigration law, where he was named partner in 2019. Mahon volunteers as a tax preparer for the Volunteer Income Tax Assistance program and is a volunteer lawyer and former board president of the Pennsylvania Immigration Resource Center. Shared April 2023.
Class of 2008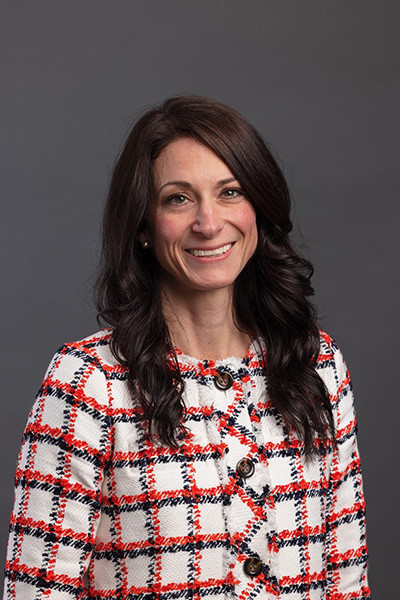 Niki Carter recently joined defense contractor BAE Systems, Inc. as associate general counsel of procurement. In her new role, she supports BAE's chief procurement officer, vice president of procurement, and vice president of contracts and advises on matters of compliance, U.S Department of Defense government contracting, business strategy, and real estate matters. Shared April 2022.
Class of 2009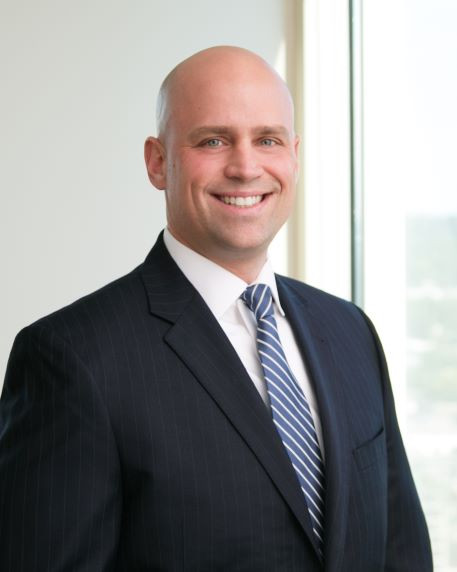 Zach Haupt has been promoted to special counsel at Morris, Nichols, Arsht and Tunnell LLP, based in Wilmington, Delaware. Haupt is a trusts and estates attorney, advising individuals, institutional fiduciaries, private wealth managers, and their counsel on matters involving Delaware trusts and estates. Shared January 2023.
Class of 2010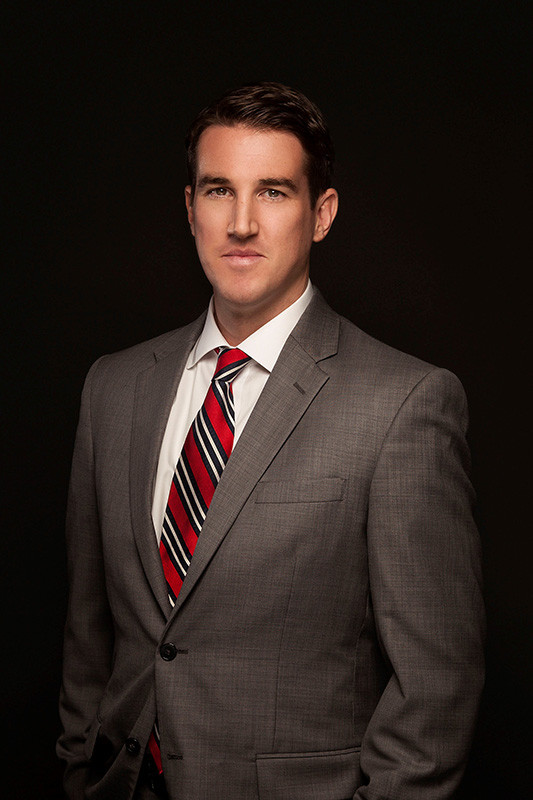 Andrew Conaboy was recently named partner of the Sarasota, Florida based law firm of Berlin Patten Ebling, PLLC. His practice consists mostly of residential and commercial real estate transactions and estate planning. Shared July 2022.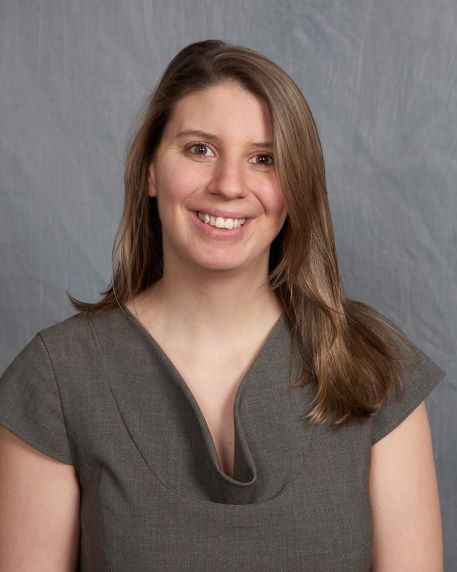 Hillary Madden has been awarded the Gilbert Nurick Award from the Pennsylvania Bar Association Conference of County Bar Leaders. The award is named in honor of the late Harrisburg attorney and PBA president who exemplifies dedication and service to the leadership and promotion of the PBA and its activities. Madden is a criminal defense attorney at Durney Worthington & Madden in Tannersville, Monroe County (PA). Shared March 2023.
Ryan Webber recently opened his own practice, Webber Law PPLC, in Mechanicsburg, PA, which focuses on elder law, special needs, trusts, and probate matters. January 2022.
Class of 2011
Paul D. Edger has been appointed as a Senior Deputy Attorney General in charge of the Harrisburg Region of the Bureau of Consumer Protection. He is also president of Widener Law Commonwealth's alumni board and received the 2022 pro bono award for legal assistance efforts from the Pennsylvania Bar Association. Shared January 2022.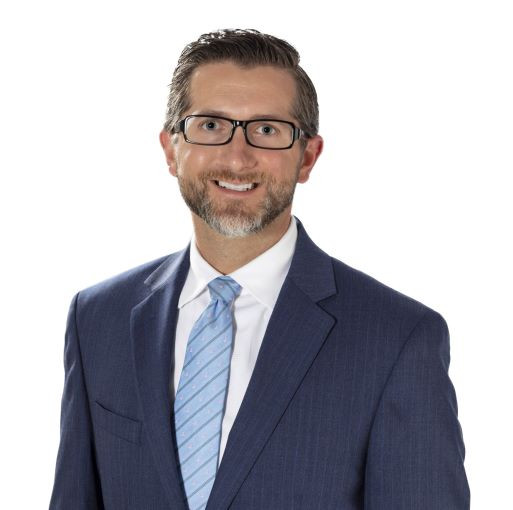 David Walker has joined the law firm of Stock and Leader in York, PA. As part of the practice's school law group, he will assist clients with general solicitor, labor and employment issues, school business, construction, contracts, and pupil services matters. David has a decade-long experience representing public school entities, intermediate units, and career and technology centers. Shared March 2023.
Class of 2012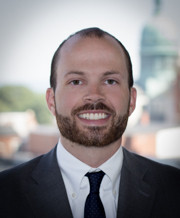 Josh Bovender has been elevated to equity partner with Thomas, Thomas & Hafer LLP. He is a lawyer in the Harrisburg office, where he splits the bulk of his practice between representing entities in commercial litigation matters and representing insurers and their insureds with regard to general liability cases. Shared June 2021.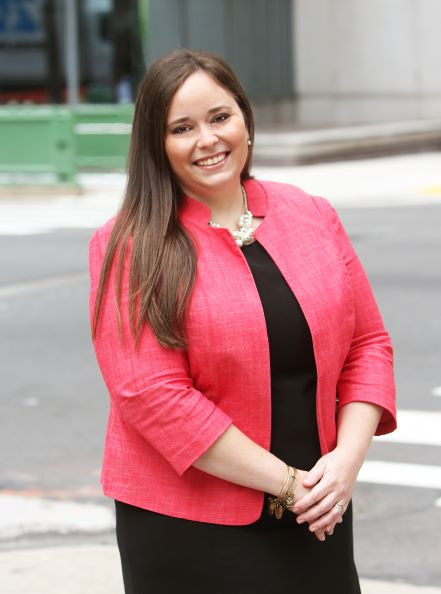 Gabriela Raful, senior partner of Galfand Berger, has been elected to serve as president of the Berks County Bar Association. Raful, a native of Santo Domingo, Dominican Republic, is the first Latinx to become president of the association. She is also the first racial minority, first naturalized U.S. citizen, and youngest to hold this position in the association's history. Shared October 2022.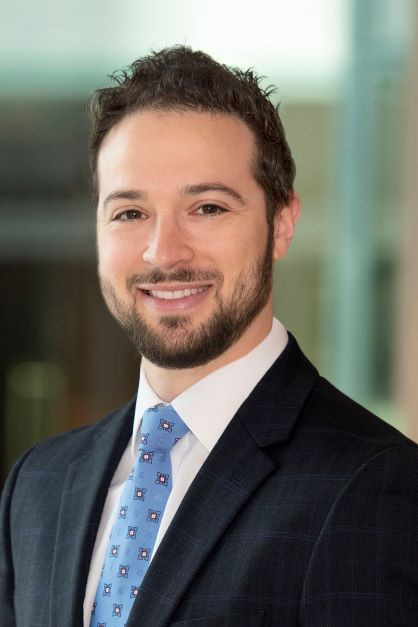 Aaron H. Stulman has been elected partner in the bankruptcy practice of Potter Anderson and Corroon LLP in Wilmington, DE. Stulman focuses his practice on all aspects of corporate restructuring before the United States Bankruptcy Court for the District of Delaware. He has been recognized by the Best Lawyers in America for Bankruptcy and Creditor Debtor Rights/Insolvency and Reorganization Law and has been named a Delaware Rising Star by Super Lawyers. Before joining private practice, he served as a law clerk for the Honorable Brendan Linehan Shannon, United States bankruptcy judge for the District of Delaware. Shared January 2023.
Class of 2013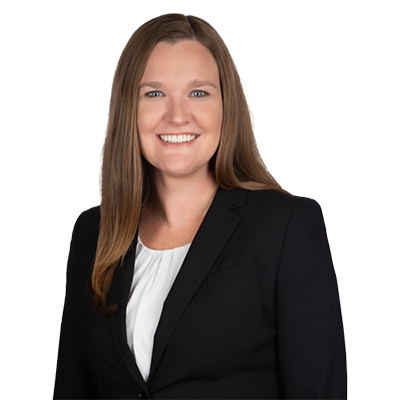 Tricia Springer was recently promoted to member (partner) at the Harrisburg, PA office of Eckert Seamans. She concentrates her practice in labor and employment matters, administration law, and civil litigation. In addition, Springer has an extensive practice representing governmental agencies and private parties related to the Pennsylvania Right to Know Law and educational institutions connected to the Federal Education Rights and Privacy Act (FERPA). Shared May 2022.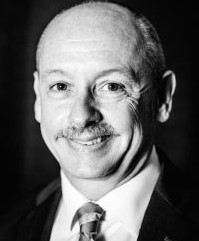 Douglas S. Wortman recently received the Pennsylvania Bar Association's Pro Bono Award. The Annual Pro Bono Award of the PBA's Legal Service to the Public Committee honors attorneys who have performed significant pro bono service. This year marks the 34th year that the committee has given out awards to pro bono champions across the state. Shared June 2021. Read More
Class of 2014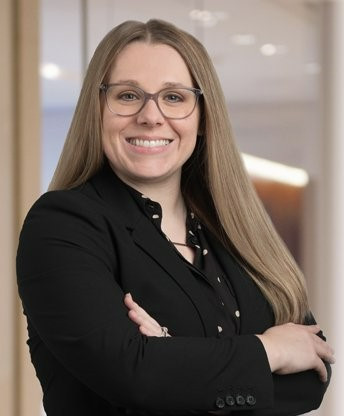 Katy Landis has been recognized in the 2023 edition of the Best Lawyers of America in the area of Medical Malpractice Law – Defendants. Landis is an associate with Saxton and Stump's Lancaster, PA office and works in risk mitigation and drafts, reviews and revises construction contracts, subcontracts, releases and waivers. She has also represented clients under investigation for violations of the False Claims Act within the firm's investigations and criminal defense practice group. In addition, Landis was also named a Rising Star for Pennsylvania Super Lawyers for 2023 in the practice area of construction litigation and insurance coverage. Shared May 2023.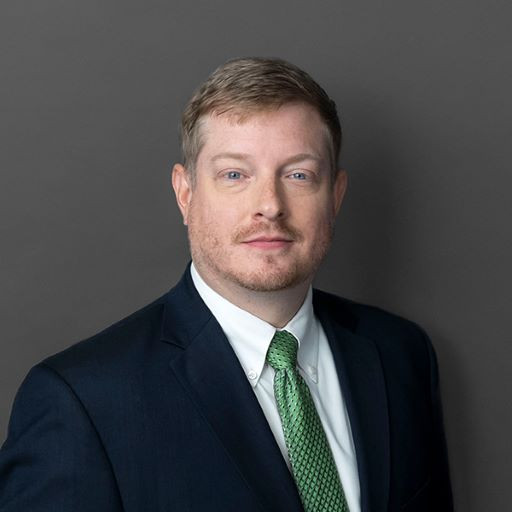 Christopher Naylor has been selected as a partner with Barley Snyder, serving central Pennsylvania and northern Maryland. He is a member of the firm's real estate and business practice groups. As a real estate attorney, he handles a variety of real estate matters including counseling residential and commercial landlord and tenants, drafting leases and contracts, resolving disputes, and representing clients in disputes. Shared January 2023.
Class of 2015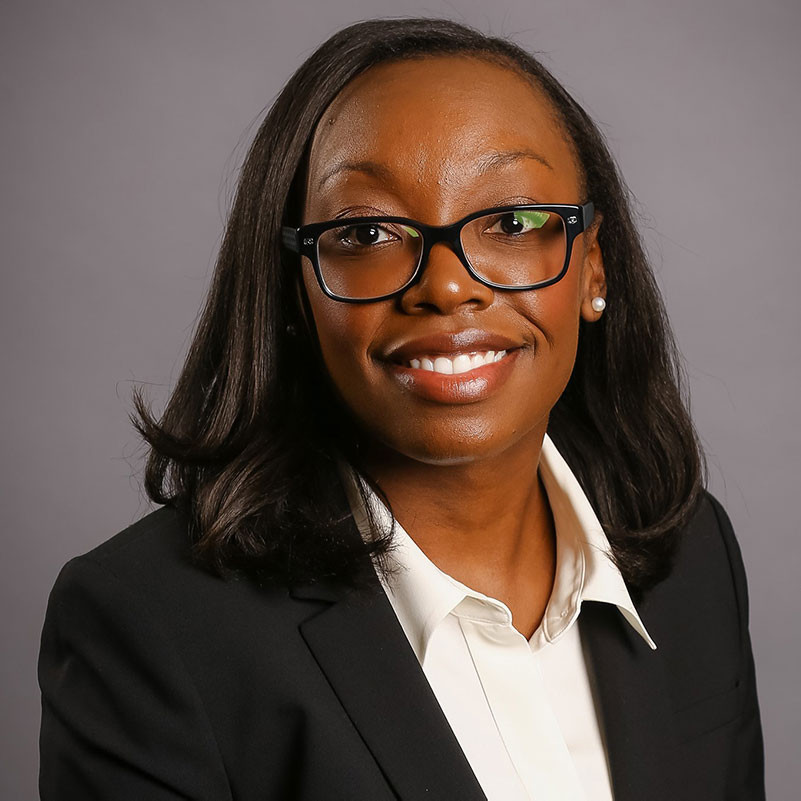 Patrice M. Turenne was recently named as Chair-Elect of the Pennsylvania Bar Association Young Lawyers Division following the close of their annual meeting, which was held on May 21. Shared June 2021.
Class of 2017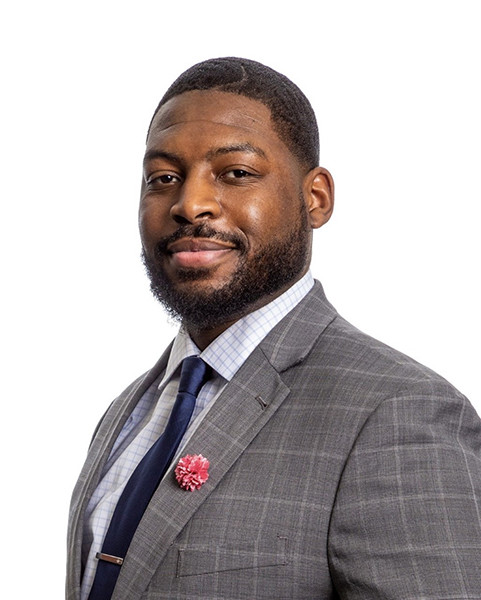 Brandon Jordan has been awarded the 2022 Houston's Rising Star Award by the Pennsylvania Bar Association and its minority bar committee. This annual award recognizes a PBA minority bar committee member who has made significant contributions to the committee or to the PBA. He currently works as a trial attorney at Liberty Mutual Group, Inc., representing Liberty Mutual and its policyholders in complex civil litigation matters, including workers' compensation, personal injury, and property damage claims. Shared May 2022.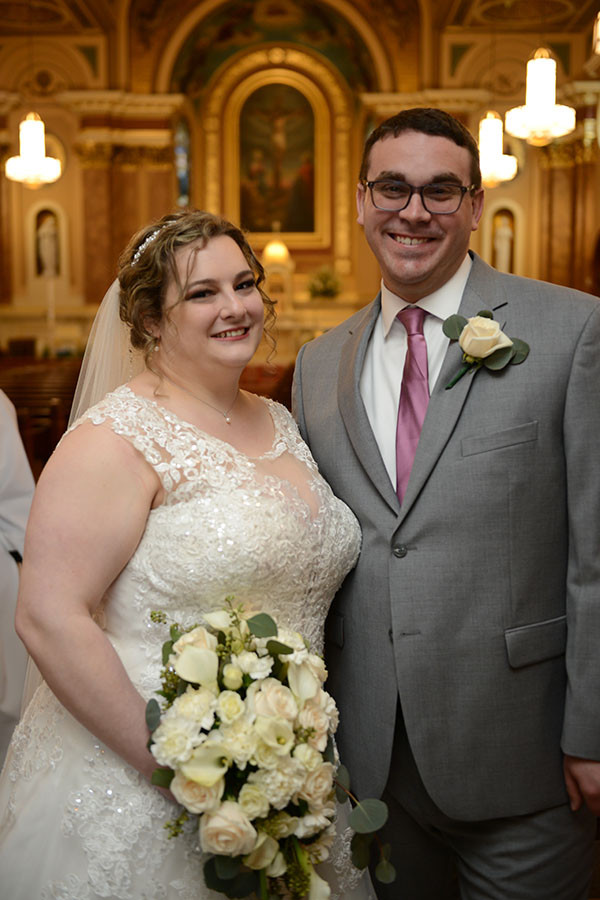 Angela Lucci married Douglas P. Solomon on April 17, 2021 in Archbald, PA. The couple has postponed their wedding twice due to the COVID-19 pandemic and ultimately had a wedding with their closest family members. Their wedding consisted of a celebration of nuptial mass at St. Thomas Aquinas Church of Christ the King Parish in Archbald, followed by a dinner reception at Arcaro and Genell's in Old Forge, PA. Shared October 2021.
Justin Shedron, an Army helicopter pilot, was promoted to the rank of major. Major Shedron is admitted to the bar in both Pennsylvania and Ohio and intends to practice law upon his retirement from the Army. Shared March 2021.
Class of 2018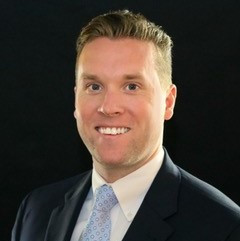 Robert T. Moran has been admitted as a member to the Multi-Million Dollar Advocates Forum. Membership is limited to attorneys who have acted as principal counsel in one or more cases which resulted final judgment, award or settlement in favor of his or her client in the amount of one million dollars or more. There are over 5000 members throughout the country. Fewer than 1% of U.S. lawyers are members. Shared February 2021.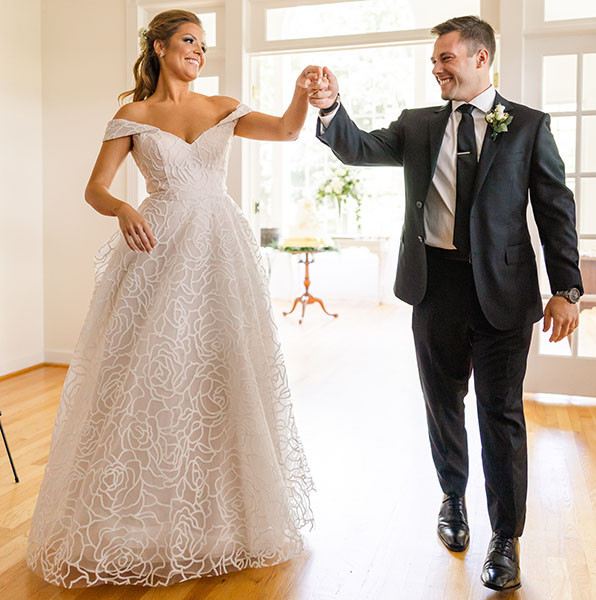 Roberto Ugarte was recently admitted to practice law in Maryland. In addition, he and Silvia Calife were married on June 18 in Ugarte's hometown of Hanover, PA. Shared August 2022.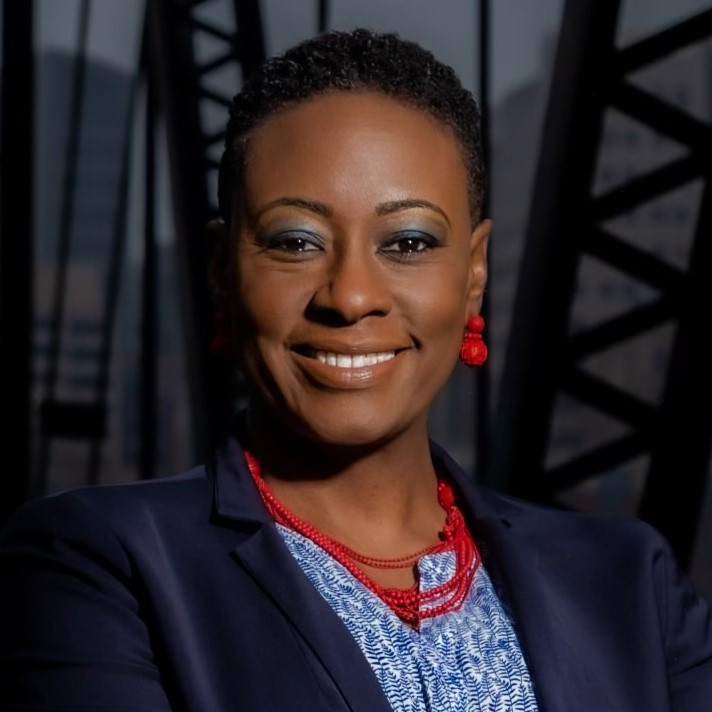 La Tasha C. Williams was recently appointed as the assistant district attorney with the York County District Attorney's Office. Shared June 2021.
Class of 2019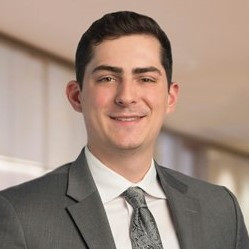 Coulter D. Ebbert recently joined Saxton & Stump as an associate attorney, with a focus on serving commercial and healthcare clients, particularly in professional liability and product liability cases. Shared June 2021.
Class of 2020

Benjamin Gingerich has joined Russell, Krafft and Gruber, LLP in Lancaster, PA. He began his legal career as a judicial clerk to the Honorable Howard F. Knisely in the Court of Common Pleas of Lancaster County and gained additional experience serving as a summer associate for a law firm in York, PA. Shared January 2022.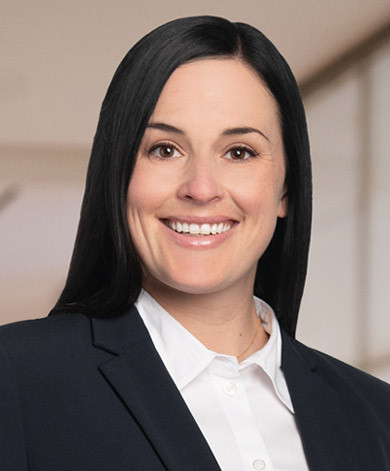 Sarah Holloway recently joined the Saxton and Stump law firm in Lancaster, PA, working in the firm's Regulatory and Government Affairs, Workplace Safety and Utilities and Real Estate teams. She previously served as legal counsel to the Pennsylvania House of Representatives' finance committee, where she played a key role in drafting and analyzing legislative policy and advising representatives on state and federal law, notably concerning taxation and fiscal policy. Shared March 2022.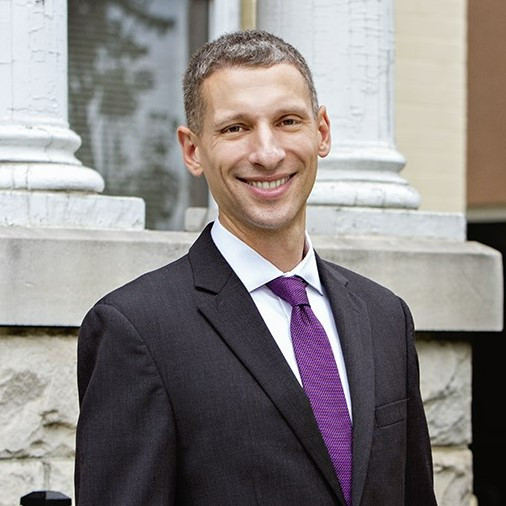 Salvatore Sciacca, an associate member of McNees Wallace and Nurick in Harrisburg, PA and a staff sergeant with the Pennsylvania Army National Guard, has been deployed to Lithuania for a training exercise with NATO allies. He joined the law firm in 2021 and works in its litigation practice group. Sciacca previously served in Baghdad, Iraq in support of Operation Iraqi Freedom in 2008 and 2009. Shared May 2022.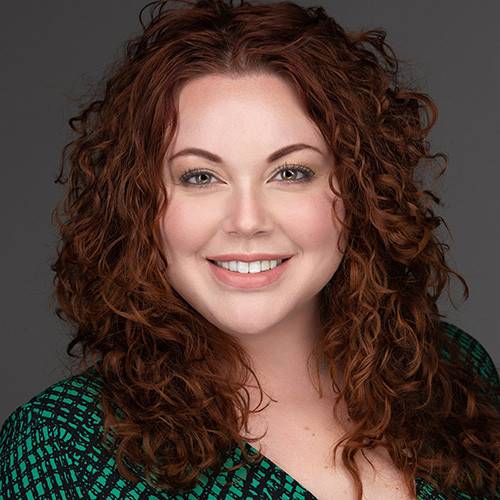 Karli Study joined nationwide company CubeSmart, LP as its legal counsel after working as out-of-house counsel to Mars, Inc., and it subsidiaries within Harmon and Davies, P.C., in matters of employment, compliance, real estate, M&A's, and intellectual property. Shared May 2023
Class of 2022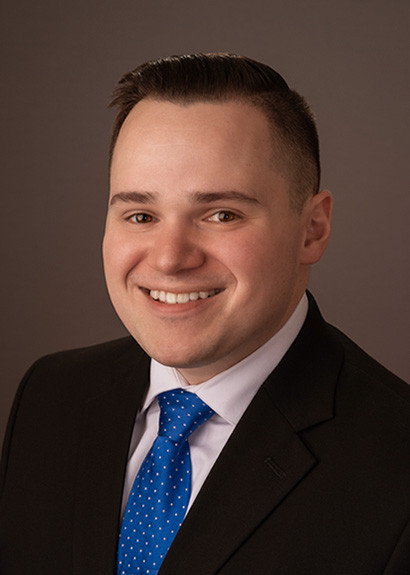 Daniel Martin has joined the Grim, Biehn and Thatcher firm in Perkasie, PA as a full-time associate in the firm's municipal law department. Prior to joining Grim, Biehn and Thatcher, he served as a judicial law clerk to the Honorable Denise Bowman of the Bucks County Court of Common Pleas. Martin has been admitted to the Pennsylvania Bar Association and the Bucks County Bar Association. Shared March 2023.