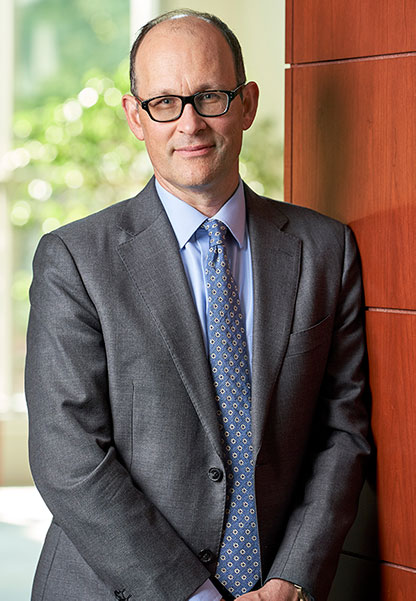 APR 2, 2020 THURSDAY
4:30 PM – 5:30 PM
Widener Law Commonwealth
Administration Building, Room A180
3737 Vartan Way, Harrisburg, PA 17110
(reception to follow in the Gallery)
POSTPONED The Annual John Gedid Lecture Series
This event has been postponed until the Fall 2020 semester. We hope you will join us at that time.
Join us for this year's John Gedid Lecture Series: Divide the Executive? Revisiting Separation of Powers in the Presidential Era presented by Kevin M. Stack.
This event is free to attend but registration via our Eventbrite listing is required. 1 PA substantive CLE credit is available.
This lecture series honors John Gedid, one of the founders of Widener Law Commonwealth, the school's first vice-dean and the founder of Widener's Law and Government Institute. Professor Gedid has served as a wonderful mentor to every faculty member the school has hired. The series showcases the work of nationally recognized young scholars much the same way Professor Gedid has fostered, encouraged, and applauded the work of those who joined the school he helped to found.
Kevin M. Stack is Lee S. & Charles A. Speir Professor of Law at Vanderbilt University Law School. He writes and teaches in the areas of administrative law, separation of powers, and statutory interpretation. In 2019, he was appointed as a Public Member of the Administrative Conference of the United States. In 2013, he received the American Bar Association's Annual Scholarship Award in 2013. He is co-author (with Lisa S. Bressman and Edward L. Rubin) of The Regulatory State, a casebook on statutes and administrative lawmaking. He served as law clerk for the Honorable Kimba N. Wood (S.D.N.Y) and the Honorable A. Wallace Tashima (Ninth Circuit). Before his J.D at Yale Law School, he earned a master's degree in philosophy at Oxford University, supported by a Fulbright Scholarship, and a B.A. from Brown University.