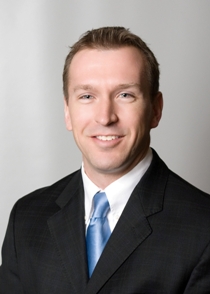 JAN 17, 2020 FRIDAY
Widener University Commonwealth Law School graduate Dave Arnold '96 will be the next state Senator from Lebanon County
David J. Arnold, Jr., 48, won a decisive victory in a special election on January 14 for the Pennsylvania state Senate seat vacated by a member who resigned last September after being charged in a criminal case.
The four-term district attorney for Lebanon County, was declared the winner for the 48th district seat with 64.7 percent of the vote. Arnold's new Senate district also includes parts of York and Dauphin counties. He will be sworn in on January 29.
Arnold said he views his new role – unexpected though it was - as a continuation of a career striving to be a positive influence in public service.
"I've always had an interest in politics," said Arnold. "Although I had no plan to run for office, when this seat came available it interested me."
Arnold credits his Widener Law Commonwealth education, particularly his outstanding professors, with preparing him for a career in public service. "I enjoyed my time at Widener; it was a great experience," he said. "I am grateful for what Widener has done for me."
Arnold said as a state senator he plans to focus on fiscal responsibility, supporting first responders, fixing the state's pension crisis and addressing school property taxes.
"We congratulate the soon-to-be Senator Arnold on a successful race," said Widener Law Commonwealth Dean Christian A. Johnson. "We wish him all the very best in this new chapter in his career."