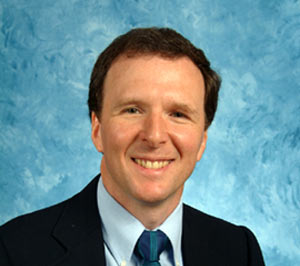 FEB 28, 2020 FRIDAY
Professor Randy Lee: Inspiring Students While Exploring the Intersection of Law, Music, and Diversity
If one key measure of success as a professor is how you are remembered by your students, even after 26 years, Randy Lee has made his mark.
During a recent visit, Donald F. McGahn II, '94, former White House Counsel for President Donald J. Trump, took a moment before launching his continuing legal education presentation to give a shout out to Lee who was sitting in the back of the auditorium. "Listen to him," he urged students in the room. "He knows how to write."
Over his 31-year career at Widener Law Commonwealth, Lee, who teaches Constitutional Law, Professional Responsibility, Torts among other classes, has become one of the school's most popular professors.
He also is known for his novel scholarship, blending rock-and-roll and the law with journal articles titled Billy Joel and the Practice of Law: Melodies to Which a Lawyer Might Work and Bob Dylan's Lawyers, A Dark Day in Luzerne County, and Learning to Take Ethics Seriously.
Lee, who has lectured widely, served on national legal education boards and conducted programs for the Pennsylvania Office of Attorney General, as well as the legislature, also is the driving force behind the Dean's Diversity Forum, an annual event celebrating diversity in the law. This year's theme: "Celebrating the Centennial of the Harlem Renaissance: Law, Lawyers and the Pursuit of Excellence."
The event, now in its 13th year, was the brainchild of Linda Ammons, the first African American and first woman dean of the law school who had a passion for issues of diversity, Lee said.
Among the speakers this year: Kenneth W. Mack, Lawrence D. Biele Professor of Law and Affiliate Professor of History at Harvard University; Attorney Deryck Henry, '95; the Honorable Nathaniel Nichols, PBA's Child Advocate of the Year for 2018; Todd Shill, '93, an entertainment lawyer and founding attorney for Pillar + Aught; and historian Randall Westbrook, whose work has been featured on PBS's American Masters Series.
"The forum is an opportunity to rethink things we've taken for granted and celebrate excellence in American culture," he said.
And the message for future lawyers?
"Lawyers are artists and the canvas they paint on is human life," said Lee. "I'd love to see students come away recognizing that they were made for excellence; they just need to figure out which path will take them there."