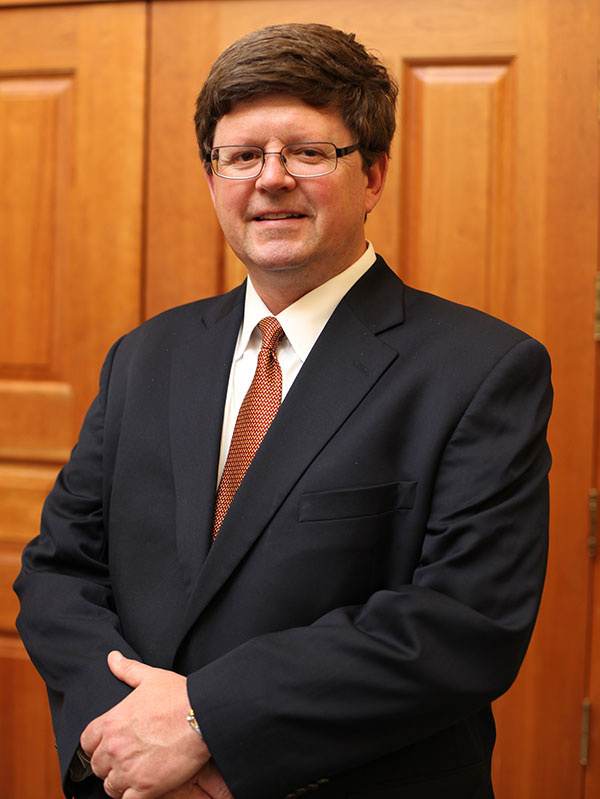 JUN 4, 2020 THURSDAY
Dean Christian A. Johnson: A Look Back
After a five-year term, Widener University Commonwealth Law School Dean Christian A. Johnson will step down from his role as dean on July 1 to return to full-time teaching.
Johnson came to the law school from the S.J. Quinney College of Law at the University of Utah in Salt Lake City, Utah in 2015. A tenured member of the Widener Law Commonwealth faculty, he will be teaching tax in the fall semester and continue to serve as the advisor to the Widener Commonwealth Law Review.
As the inaugural dean of Widener Law Commonwealth, Johnson led the separation of the Harrisburg campus from the Delaware campus. He also founded the school's veterans and first responder Initiatives.
"My work as a dean has been immensely fulfilling, but it feels like the right time for this chapter of my career to come to an end, and for me to return to the classroom, where I hope I'll see many of you in the years to come," Johnson said recently.
Looking back on his time leading the law school, Johnson said that nothing can compare to the pride he has in how the students, faculty and staff reacted after the COVID-19 pandemic outbreak.
"Within a matter of days, and with so much fear and uncertainty, we moved from a bricks and mortar operation to a virtual community," he said. "No one wanted this, there weren't any instruction manuals for it, but we got through it because of our grit and determination."
Johnson also said that he would miss working closely with the law school's leadership team, which he singled out for their hard work and unparalleled commitment to the students.
As much as he will miss his involvement in managing the law school, he is excited about being back in the classroom with students and will be teaching business organizations and entity taxation this fall, in addition to an intersession course on finance documentation
"I am looking forward to re-engaging in research and writing on taxation and finance -- with so much uncertainty in the global economy, things are getting interesting indeed in my area of scholarship," Johnson said. Johnson has coauthored five books and written over three dozen articles on global capital markets and central banks. He has spoken, lectured, and taught at central banks, U.S. banking and financial regulators, and academic institutions and financial institutions in Europe, Asia, Africa, the Middle East, North and South America and Australia.
Widener University Provost Andrew Workman has named Associate Dean Michael J. Hussey as interim dean beginning on July 1st. "I have worked closely with Dean Hussey during my time as dean and have no doubt that all of the law school's good work will continue without interruption and that he will bring new ideas and a fresh voice to our community. I look forward to working with him and cheering him and hope you will too." Johnson said.