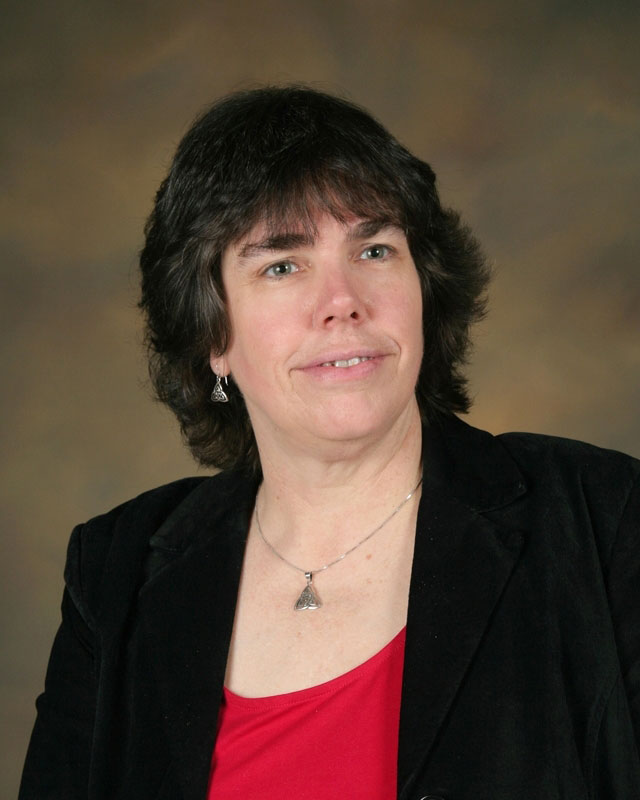 JUN 8, 2020 MONDAY
Faculty Spotlight: Professor Robyn L. Meadows
Being named Teacher of the Year in May was particularly meaningful for Professor Robyn L. Meadows.
After the breakout of a global pandemic, a government-mandated shutdown, and the mid-semester transition from classroom to online learning, Meadows said this year's student-awarded recognition, her fourth, is the one she will remember.
"It took so much work to move my classes online in March," she said. "My students were understandably stressed. I could hear their kids in the background, some of them have partners out of work. But they were troopers, and I kept saying to myself that if they can get through this, so can I."
Meadows said she was really moved when a few of her students told her at graduation (in virtual celebration rooms held after the Zoom-based commencement ceremony) that her Zoom classes were almost like being in the classroom.
In recent years, Meadows has developed her own course content for her Sales and Remedies classes using an online learning management system. She said that these tools may have made the move online a little easier for her students, as well.
The impetus at first was to help her students save money; textbooks for the Sales course cost approximately $250 and students were also required to purchase a Uniform Commercial Code (UCC) supplement, an additional $50 expense.
"I typically use a lot of my own problems and practice tests anyway, so when I saw some of my colleagues at the Mitchell Hamline School of Law in St. Paul create ChartaCourse, I was really interested," she said. She created her first "chart" in 2015 for use in her Sales class. Last year, she created a Remedies chart, as well.
ChartaCourse allows Meadows to upload the class syllabus, assessments, practice exams, problem sets, cases, and more, including the relevant sections of the UCC, in the case of the tool used in her Sales class. Based on a simple chart of the topics to be learned in a course, the content is organized by "nodes" or "modules" that help students link concepts and topics. In essence, Meadows, said, it is organized as an outline, which makes it intuitive to use and can even include photographs and videos, which she is starting to use more frequently.
Meadows has been happy with the new format, saying it not only cuts down on students' expenses, it also provides a more practical focus, which is a better match for Widener Law Commonwealth than many textbooks, which tend to be more theoretical in nature.
"We train our student to be practice ready at Widener Law Commonwealth," she said. "And we look for every possible advantage to do that."
Meadows praised ChartaCourse's flexibility, saying that unlike textbooks, it can be updated in real time.
"For example, this year in the preliminary injunction segment of Remedies, I was able to update the group problem to reflect something right from the news headlines: lawsuits challenging the prohibition against in-person church services," she said.
"The downside," she said, "is that my work is never finished. I am always updating and editing my charts."
Meadows said prefers problem-based teaching because it gives her students more of a chance to master the subject matter.
"Just like life, the more chance you have to practice, the more variety you see, the better," she said. "Out in the real world, no two judges are the same, no two lawyers are the same, no two cases are the same. You have to know the law and be flexible in how you present and apply it, depending on the facts and circumstances."
Meadows said she looks forward to returning to the physical classroom and seeing her students in person again, hopefully in the fall. She plans to continue to use a few of the new tools she acquired teaching remotely this semester, however.
"I really liked the Zoom breakout rooms because they helped students get comfortable talking with people they didn't know, unlike the physical classroom where they almost always sit and work with their friends," she said. "For the time being, we will have to social distance in class, so I will probably move a few classes online to make sure students still get practice at working and talking in groups."