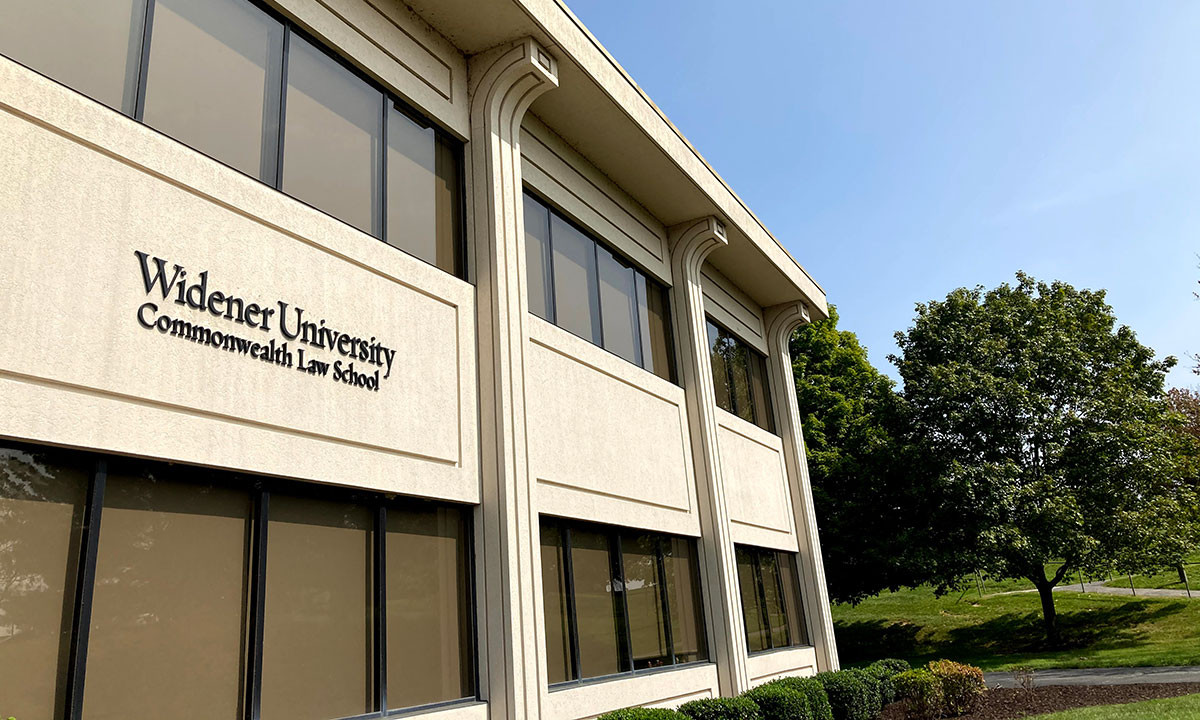 NOV 9, 2020 MONDAY
Westminster College and Widener Law Commonwealth Launch a 3+3 Law Degree Program
A new partnership with Westminster College will allow high-achieving students the opportunity to complete their undergraduate and law degree in six years.
The "3+3" agreement allows Westminster College students to earn the final 30 credits of their bachelor's degree at Widener Law Commonwealth, while simultaneously pursuing their law degree.
Dr. Jamie McMinn, Vice President for Academic Affairs and Dean of Westminster College, and Michael Hussey, Interim Dean of Widener Law Commonwealth made the 3+3 program official with a partnership agreement between the two institutions on Friday, November 6th.
"We are delighted to partner with Westminster College," said Dean Hussey. "Many Commonwealth students, alumni and staff are Westminster alumni. This program honors their paths to law school and paves the way for a long-term relationship with Westminster and its students."
"This agreement is a win-win for both of our institutions," said Vice President McMinn. "We are excited to join forces with Widener Law Commonwealth on this student-centric initiative. The 3+3 program provides real value, saving students time and money, and is an excellent opportunity for students focused on completing their law degree as quickly as possible."
Qualifying students must complete their major and general education requirements by the end of their junior year at Westminster College. Students must take the Law School Admission Test (LSAT) no later than February of their junior year and apply to Widener by April 1 of their junior year.
Westminster College, located in New Wilmington, PA, is a nationally recognized liberal arts college. Established in 1852, Westminster is the first college in the country open to all people, regardless of race, ethnicity, sex or religion.