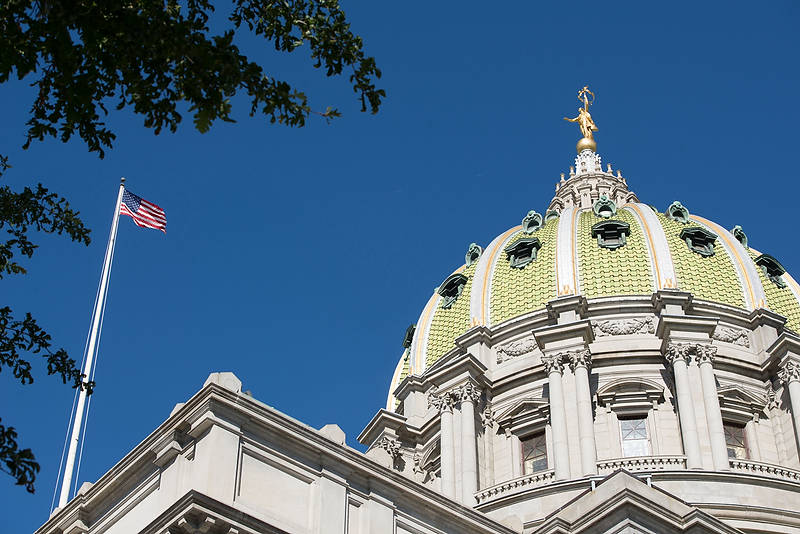 DEC 10, 2020 THURSDAY
Widener Alumna Honored for Contributions made in Public Service
When you combine talent, integrity, and an extraordinary work ethic, you get Peggy Morningstar '12. Add dedication to bettering the community and it is easy to see why Morningstar has been selected as the recipient of the Widener Law Commonwealth's 2020 Excellence in Public Service Award, which celebrates Widener Law Commonwealth alumni for their contributions to the public service sector.
In her over twenty-five years of government service, Morningstar has worked at the Pennsylvania Department of Auditor General, the Harrisburg School District, and the Pennsylvania Department of Human Services. She has thrived in every position, ultimately leaving each one much better than she found it.
In his nomination of Morningstar, former State Senator Rob Teplitz said "Quite simply, Peggy Morningstar is one of the most overall talented colleagues with whom I have had the privilege to work in either the public or private sectors. She has exceptional experience in both financial and legal analysis, as well as in managing employees and achieving a high level of productivity from them."
One particularly noteworthy moment, was her work done in heading the financial overhaul of the Harrisburg School District. Through her investigative efforts, Morningstar discovered funds that the school district had substantial funds that were unknown to the board and management. These funds proved to be an important step in the district's return to fiscal stability.
In addition, Morningstar volunteers as a quality reviewer for the law school's VITA Tax Preparation Program nearly every Saturday during tax season. In that role, she reviews federal, state, and local income tax returns prepared by students for low to moderate income clients before those returns are filed.
"Ms. Morningstar is a model representative of what we wish for our students following their time here at Widener Law Commonwealth," said Interim Dean Michael Hussey. "Her commitment to her work and positive impact in the public sector bring us great pride."
Morningstar currently serves as a Senior Director at Pennsylvania Health and Wellness in Camp Hill, Pennsylvania. In addition to being an attorney, Morningstar is also a certified public accountant (CPA) and a certified fraud examiner (CFE).
The Excellence in Public Service Award is presented at our annual Evening at the Capitol. As with many events this year, the law school had cancel this year's Evening at the Capitol but will honor Morningstar at a future date.