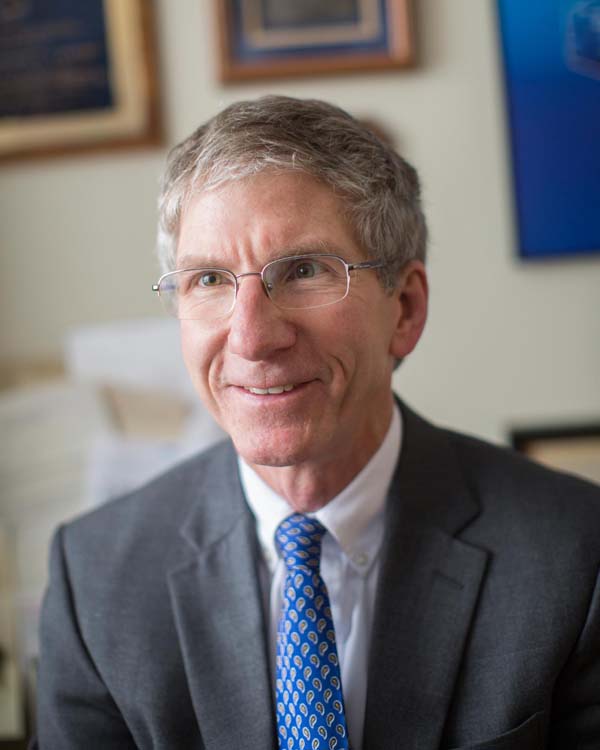 JUL 20, 2021 TUESDAY
Professor Dernbach Elected as New Member of The American Law Institute
Commonwealth Professor of Environmental Law and Sustainability John Dernbach has been elected as a new member of the American Law Institute (ALI).
The ALI, founded in 1923, is comprised of practicing lawyers, academics, and esteemed judges. It is one of the most influential independent organizations in the United States through its production of scholarly work that clarifies, modernizes and improves the law.
"It's an enormous honor," said Dernbach. "I'm grateful to the ALI, to the people who nominated me and to those who supported the nomination. The mission of the ALI to clarify and reform the law is consistent with all of the work that I've done since I graduated from law school, particularly as it pertains to reforming the law," said Dernbach.
Professor Dernbach joins fellow Widener Law Commonwealth colleagues James Diehm, Michael Dimino, John Gedid and Juliet Moringiello who are also members of the renowned organization.
Recognized nationally and internationally as an authority on sustainable development, climate change and environmental law, Dernbach's expertise will help further the mission of the American Law Institute.
"Professor Dernbach's recent election is a tremendous recognition of his excellent work in environmental law and sustainability. At Widener Law Commonwealth we are fortunate to have impressive representation within the ALI that allows our students to learn directly from those who are actively involved in making and reforming the law," said Dean Michael Hussey.
Professor Dernbach is one of 41 new members to be selected to join the prestigious institute Dernbach also serves as the director of Widener Law Commonwealth's Environmental Law & Sustainability Center.