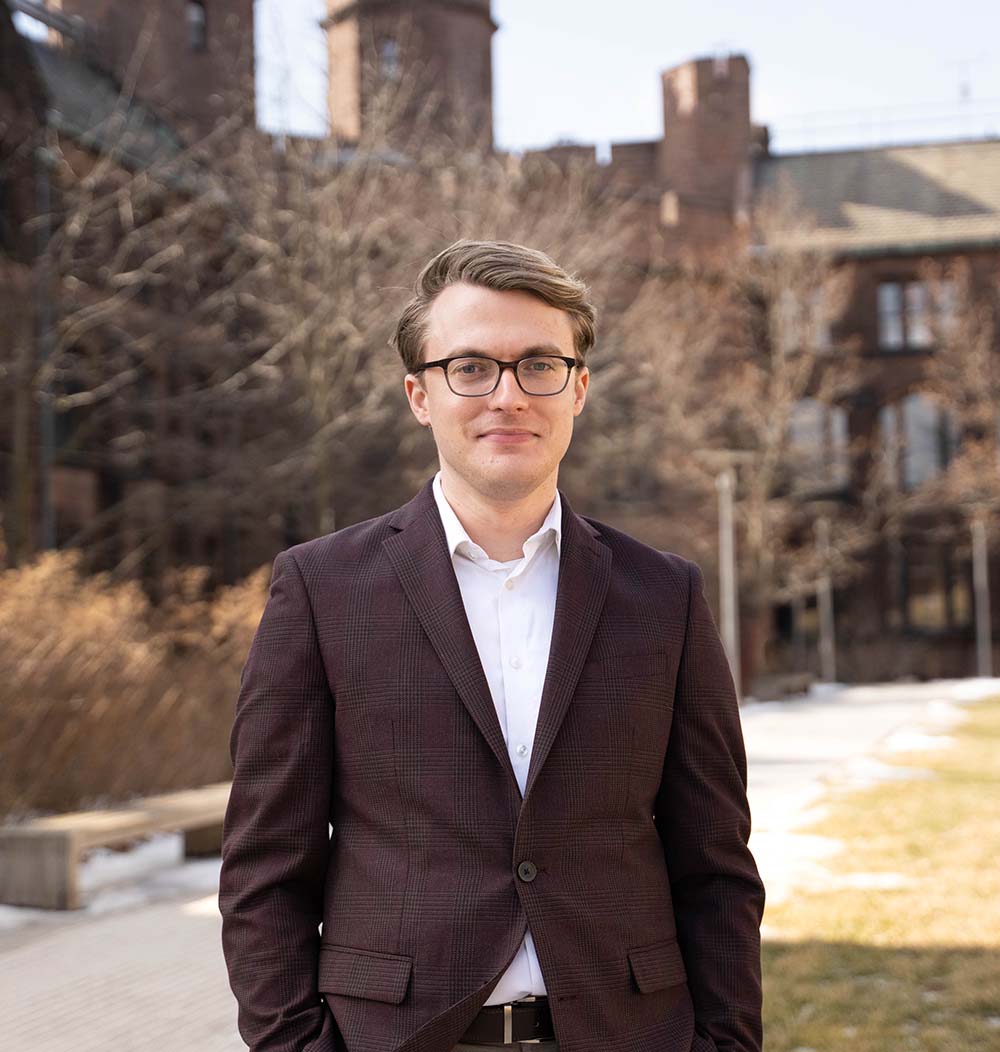 MAR 7, 2022 MONDAY
Quinn Yeargain to join faculty at Widener Law Commonwealth
Widener Law Commonwealth is pleased to announce T. Quinn Yeargain will be joining the law school's faculty, effective July 2022.
Yeargain currently serves as a lecturer at the Yale School of the Environment in New Haven, Connecticut, and as an associate director of the Yale Center for Environmental Law and Policy. Prior to arriving at Yale, they worked as a law clerk for the Honorable R. Lanier Anderson III on the United States Court of Appeals for the Eleventh Circuit and as an intern for the United States Attorney for the Northern District of Georgia. Yeargain earned their JD at Emory University School of Law, where they served on the school's Supreme Court Advocacy Program, as an executive board member on the Emory Law Journal, and as a teaching assistant. Yeargain earned their Bachelor of Arts in political science at the University of Central Florida, where they were honored as a provost scholar.
During their career, Yeargain has been recognized as a prolific state constitutional law scholar and has
authored several articles, essays, and opinion pieces on a variety of legal subjects, including state and federal government balances of power, the effect of state government organization on policy development, and the role of prosecutors in systems of separated powers.
"I'm thrilled to be joining the faculty at Widener Law Commonwealth and cannot think of a better place to continue my academic career," said Yeargain. "Widener Law Commonwealth's existing courses and programs on state law are impressive and I'm eager to contribute to them. I'm excited to develop myself as a scholar at Widener, but most importantly, to help prepare students for their careers as lawyers and policymakers."
"Quinn's enthusiasm about state government law is infectious," said Widener Law Commonwealth Associate Dean for Academic Affairs Juliet Moringiello. "They have already made their mark as an impressive scholar, and their careful and detailed approach to teaching will serve our students well. My colleagues and I look forward to welcoming Quinn to our hallways in July."
Widener University Commonwealth Law School is the Pennsylvania capital's only law school, with three specialized centers of legal scholarship through its Law & Government Institute, Environmental Law and Sustainability Center, and Business Advising Program. Widener Law Commonwealth offers an exceptional learning experience that is personal, practical, and professional. Please visit commonwealth.widener.edu for more information.