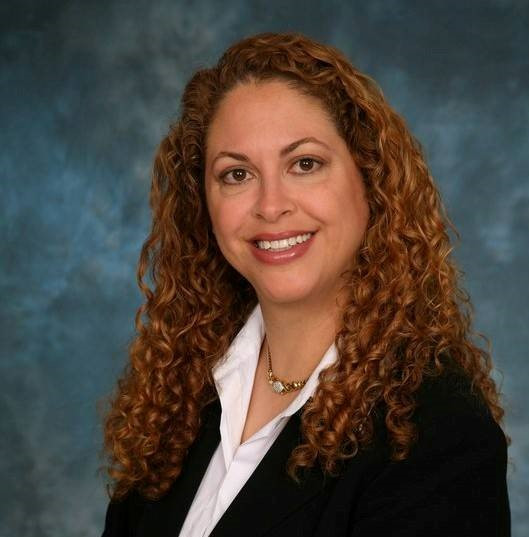 MAY 4, 2022 WEDNESDAY
Michelle Collazo Vos to join faculty team at Widener Law Commonwealth
Widener Law Commonwealth is pleased to announce Michelle Collazo Vos will be joining the law school's faculty, effective July 2022.

Vos currently serves as a full-time lecturer for legal studies in business at Boise State University's College of Business and Economics in Boise, Idaho. Since 2016, she has taught business law to future business leaders and accountants. In addition, she developed a corporate compliance course while teaching as an adjunct professor at the University of Idaho College of Law in Boise, Idaho, during the spring 2022 semester.

Prior to entering academia, Vos practiced law at one of the largest law firms in south Florida, representing local governments, businesses and individuals who sought to do business with government. Her clients included municipal corporations, property owners, small businesses and the third-largest electric utility company in the United States. After moving to Idaho in 2012, she provided advice concerning corporate compliance and risk management for an Idaho rehabilitation health care system with more than 500 employees and $50 million in annual revenues. Vos advised executive management on a broad range of regulatory and compliance matters and ensured compliance with state and federal laws related to managed care.
Vos cites as her primary research and teaching interests in business law, regulatory compliance, environmental law, land use law, and state and local government. In addition, she has written and co-authored several publications and presentations pertaining to land use law, constitutional law, and the environment. She is licensed to practice law in Florida and Idaho. She is an articles editor with the Journal of Legal Studies Education, an official publication of the American Business Law Association, and serves on the editorial advisory board of The Advocate, the official publication of the Idaho State Bar.
She earned her JD cum laude at St. Thomas University School of Law in Miami, Florida, where she served on the St. Thomas Law Review and was part of the Florida Supreme Court Internship Program for Distinguished Florida Law Students, where she interned for Chief Justice R. Fred Lewis. Vos was also active in the Stephen R. Booher American Inn of Court and in the Phi Delta Phi Spellman Inn. She earned her bachelor of arts in environmental studies at Florida International University and her graduate certificate in college teaching at Boise State University.
"I am excited to join the faculty at Widener Law Commonwealth and for the opportunity to help future generations of lawyers develop the critical thinking skills and legal knowledge they will use to effect change in their communities and successfully advocate on behalf of their clients," said Vos. "And I am thrilled that the three specialized centers of legal scholarship at Widener Law Commonwealth align with my experience and interest. I know this is the right place for me to develop as a prolific scholar and to share my experience and knowledge with students who chose Widener Law Commonwealth because of their interests in business law, environmental law, and state and local government law."
"We are thrilled to have Professor Vos join our faculty at Widener Law Commonwealth," said Dean Michael Hussey. "Her commitment to scholarly research and enthusiasm for preparing students for a successful legal career make her a great fit with our outstanding and dedicated faculty."
Widener University Commonwealth Law School is the Pennsylvania capital's only law school, with three specialized centers of legal scholarship through its Law & Government Institute, Environmental Law and Sustainability Center, and Business Advising Program. Widener Law Commonwealth offers an exceptional learning experience that is personal, practical, and professional. Please visit commonwealth.widener.edu for more information.