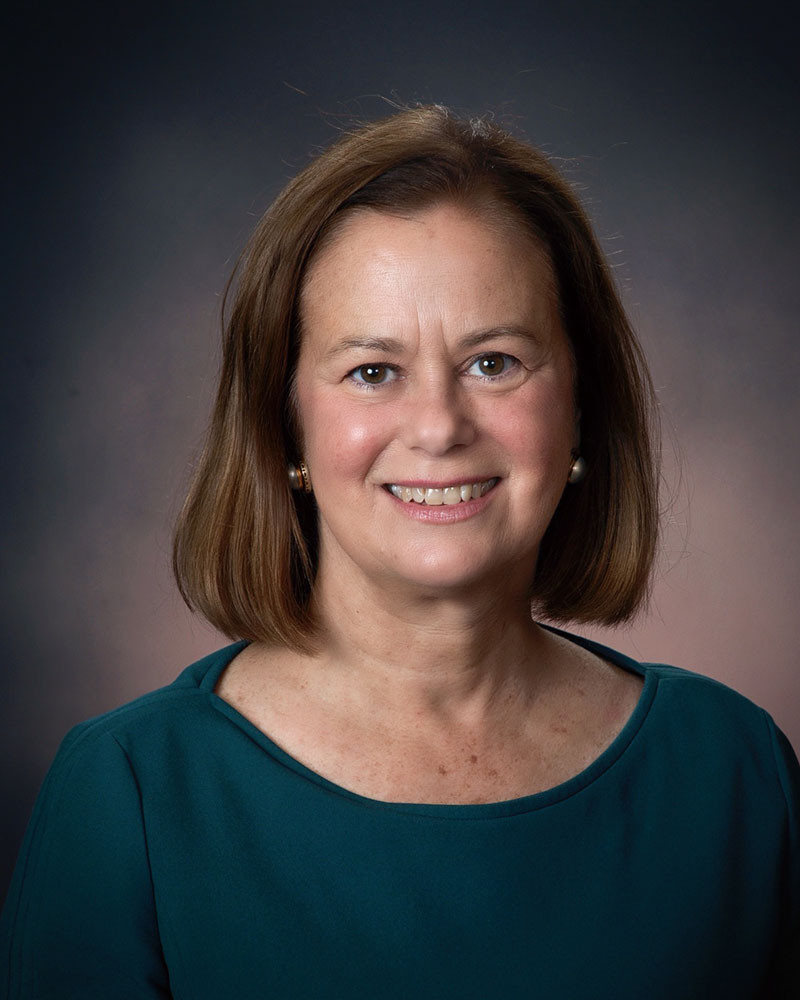 OCT 19, 2022 WEDNESDAY
Professor Moringiello Plays Vital Roles in Enacting Commercial Law
Teaching commercial law at the only law school in the state capital has given Professor Juliet Moringiello unique opportunities to draft and promote enactment of the law she teaches. Her involvement in revisions with the Uniform Commercial Code – the body of laws that govern U.S. commercial transactions – began with a suggestion and grew from there.
In the mid-1990s, "one of my mentors suggested that I get involved in the American Bar Association Business Law Section, which was following and commenting on the major revisions to Article 9 of the UCC that were pending at the time," she explained. "After one meeting, I shared a cab to the airport with a lawyer from Pittsburgh who was working on getting those amendments enacted in Pennsylvania. When he learned I was in Harrisburg (teaching at Widener Law Commonwealth), he said 'you should join the fun.'"
Since that time, Moringiello has spearheaded the enactment of four articles of the UCC and the Uniform Voidable Transactions Act in Pennsylvania, which led to her working with the Uniform Law Commission for Pennsylvania in 2015, further providing additional opportunities to use her expertise in practical ways. One example of this has been her extensive work in revising the UCC to address emerged and emerging technologies. In that vein, she was appointed to serve as vice chair of the joint American Law Institute/Uniform Law Commission Drafting Committee, allowing her to become involved in writing the actual law she is teaching. That work also allows her to bring timely information to her students about that process.
"It is exciting to be working on enacting the law that you're teaching at the time: you can give students 'hot off the press' insights into the political realities of enacting a statute," she added.
With the continuing evolution of technology, Moringiello said it's imperative the law contains clear rules for the transfer and financing secured by digital assets and provides modernized definitions of concepts. She explains one example of a modernized definition is the definition of "conspicuous," a vital component of article 2 of the UCC that governs the sale of goods.
"Some contract terms must be conspicuous to be effective against a buyer, but the existing definition of 'conspicuous' assumes a paper-based transaction," she explained. "The new definition accounts for the different ways we communicate, from web sites to apps and beyond." Her work with this committee to get the amendments enacted nationwide continues.
Seeing the challenges that digital assets posed for commercial and bankruptcy law, Moringiello began publishing articles about the doctrinal confusion in the courts regarding internet domain names.
"As a property professor, I have long been interested in the place that intangible assets have in property law," she said. "It's part of the natural progression to be talking about crypto assets these days, especially because the bulk of the UCC amendments focused on crypto."
One of the biggest concerns she has regarding digital assets centers on non-fungible tokens, commonly referred to as NFTs. Moringiello said the marketing of those types of assets does not match the property law reality. She has written articles with University of Iowa Professor Chris Odinet on that subject, which led to the Uniform Law Commission to appoint a study committee on the Use of Tokens and Similar Products in Real Property Transactions, of which Moringiello is the co-chair.
Bringing her extensive research work into the classroom has also helped her provide a wide range of opportunities to law school students in the area of business law.
"Students do not usually come to law school thinking that they want to be business lawyers. A lot of our students haven't met lawyers before and don't have lawyers in their families. I like to open their eyes to the good a lawyer can do with an expertise in property and business law."
Providing that knowledge isn't just limited to her students, however.
According to Moringiello, "explaining the Uniform Commercial Code and related laws to legislators and their staff members is like teaching a class!"