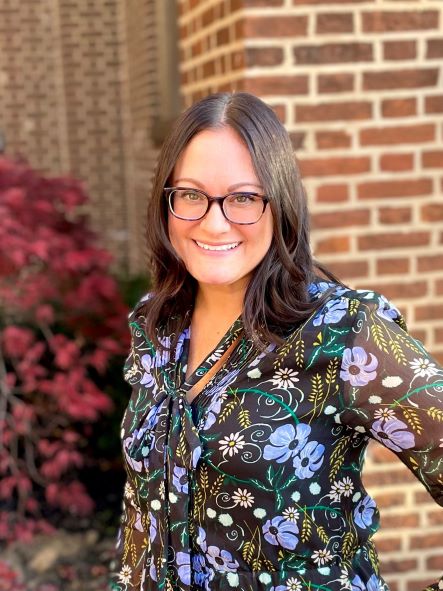 OCT 27, 2022 THURSDAY
Widener Law Commonwealth welcomes Nicole Antos as Assistant Dean of Career Development Office
Attorney Nicole Antos has joined Widener Law Commonwealth as its new assistant dean of the law school's Career Development Office.
In her new role, she will work with students to provide them with the vital career-related training, skills and education to help them gain employment in the legal field. In addition, Antos will provide ongoing counseling to students and alumni to assist them in marketing their skills to potential employers, as well develop and maintain an engaging program to expand job opportunities with law firms, judges and their staffs, in-house counsel, government attorneys and officials, nonprofits and public interest organizations.
Prior to joining Widener Law Commonwealth, Antos was the director of legal and community services at the Dauphin County Bar Association. Her primary responsibilities included overseeing the DCBA's pro bono program and lawyer referral service and staffing the DCBA Foundation, its public service committee, and its alternative dispute resolution committee/mediation program. Antos previously served as the county bar services director of the Pennsylvania Bar Association and as the director of operations with the Pennsylvania Association for Justice.
"While it was bittersweet leaving the association world after over a decade, I have always had an interest in working in higher education," she said. "When I heard of this opportunity at Widener Law Commonwealth, I knew it would be a perfect fit for me. I enjoy connecting people and knew I could make a substantial impact in helping students and alumni achieve their career goals."
"We are very pleased to have Nicole join our team at Widener Law Commonwealth," said Dean Michael Hussey. "Her extensive experience and expertise within the legal community, along with her drive and enthusiasm to assist our students and alumni, make her a vital and welcome addition to lead our Career Development Office."
Antos received her undergraduate degree from the Pennsylvania State University and her law degree from the Dickinson School of Law of the Pennsylvania State University.
Widener University Commonwealth Law School is the Pennsylvania capital's only law school, with three specialized centers of legal scholarship through its Law & Government Institute, Environmental Law and Sustainability Center, and Business Advising Program. Widener Law Commonwealth offers an exceptional learning experience that is personal, practical, and professional. Please visit commonwealthlaw.widener.edu for more information.