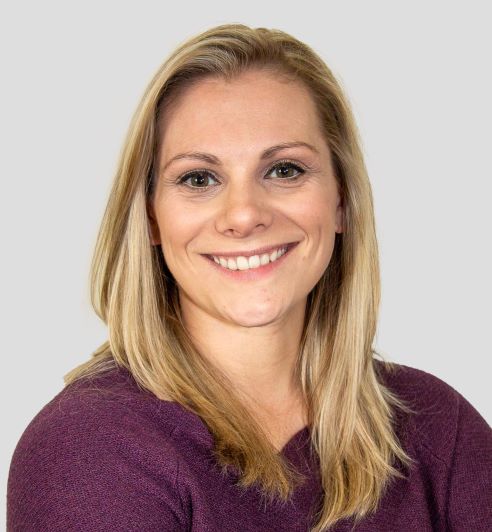 JAN 9, 2023 MONDAY
Widener Law Commonwealth announces winner of Reybitz Business Advising Program Fellowship
Jessica Collier, a second-year law student at Widener Law Commonwealth, has been awarded the Reybitz Business Advising Program Fellowship.
The new fellowship is made possible by a generous donation from alum Ronald Reybitz '96, who serves as associate general counsel for PPL. It was designed to provide a qualifying law student with the opportunity to receive mentoring from Reybitz and related business advising learning experiences. In addition, fellowship awardees will also assist with programming and related activities of the law school's Business Law Advising Program.
WLC students who apply for the fellowship must have completed at least one year of law school and are selected by a committee which reviews submitted resumes and a short personal statement from the student.
"From an early age working with my parents in my dad's veterinary practice, I have had a desire to learn the nuances of business, and that only increased as time went on," said Collier. When I began law school at Widener Law Commonwealth, I wasn't sure what field of law I would pursue, but the more I learned about contracts, mergers and acquisitions, and other areas of business law, I knew it was the right path for me. I am very humbled and honored to be the first Reybitz Business Advising Fellow, and I look forward to the business law learning opportunities it will provide."
"Jessica's drive and ambition have been apparent to our faculty since she arrived at our law school, and we are pleased to award this fellowship to her," said Widener Law Commonwealth Professor Christian Johnson, who directs the law school's Business Advising Program. "At Widener Law Commonwealth, we strive to provide a variety of experiential learning experiences and mentorship opportunities to help our students develop the essential business skills and legal foundation to succeed in their legal careers. The Reybitz Business Advising Fellowship will be an integral part of that continued effort, and we look forward to working with Jessica in moving the Business Advising Program forward to benefit additional students."