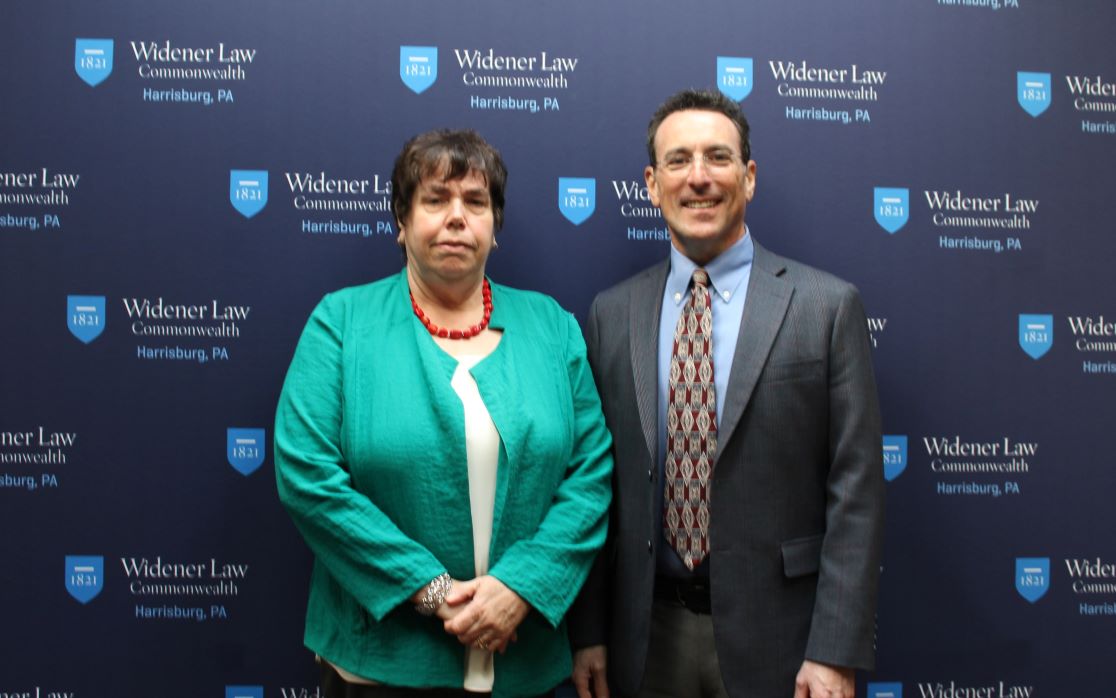 MAY 24, 2023 WEDNESDAY
Giving Back and Paying it Forward
It's been said that you may not know the true impact your actions can have on the lives of others. That certainly was the case when Doug Wolfberg '96 recently announced the creation of a special scholarship in honor of Professor Robyn Meadows.
Wolfberg, who is a founding partner of Page, Wolfberg and Wirth, said his motivation for the scholarship was the advocacy and support Professor Meadows provided to him during an extremely difficult period in his life while at Widener Law Commonwealth.
"My father died of cancer in the summer of 1995, between my 2L and 3L years, and my mother was diagnosed with cancer in the fall of 1995, when I was a 3L. I had intended to withdraw from law school to help my mom full-time during her health crisis, but Professor Meadows made it possible for me to remain enrolled and to graduate on schedule. If I had withdrawn, who knows if I would have ever made it back (to law school)."
The scholarship announcement was made during the May 17, 2023 annual student awards ceremony, and Professor Meadows was certainly surprised!
"I was completely gob smacked! You could have knocked me over with a feather, I was so stunned," she exclaimed. "It's very touching that Doug remembered something I did over two decades ago to help him through a tough time. What doesn't surprise me is that Doug has again done something that helps the students of Widener Commonwealth Law. His generosity and support for our students is second to none."
The Robyn Meadows Scholarship for Student Success will be awarded to a student on an annual basis, beginning in the 2023-2024 academic year. Faculty representatives will select a student, based on their academic performance, and whose success they believe will be enhanced by the award.
"I was a beneficiary of several much needed and extremely helpful scholarships when I was a law student, and I have always believed it was important to give back to provide future students the types of opportunities that were given to me," Wolfberg explained. "Honoring Professor Meadows allows me to continue to express my support for the law school and Widener University, while at the same time recognizing someone who was instrumental in my life and career. Financially supporting Widener Law Commonwealth has been a philanthropic priority of mine for years, and I hope others will follow the example and contribute to this place that has given us all so much."
"Given the rising cost of education in the U.S., scholarships like these help students meet their goal of obtaining a legal education just a bit easier," Meadows added. "It will help future students in need and that is the most important part of this scholarship."