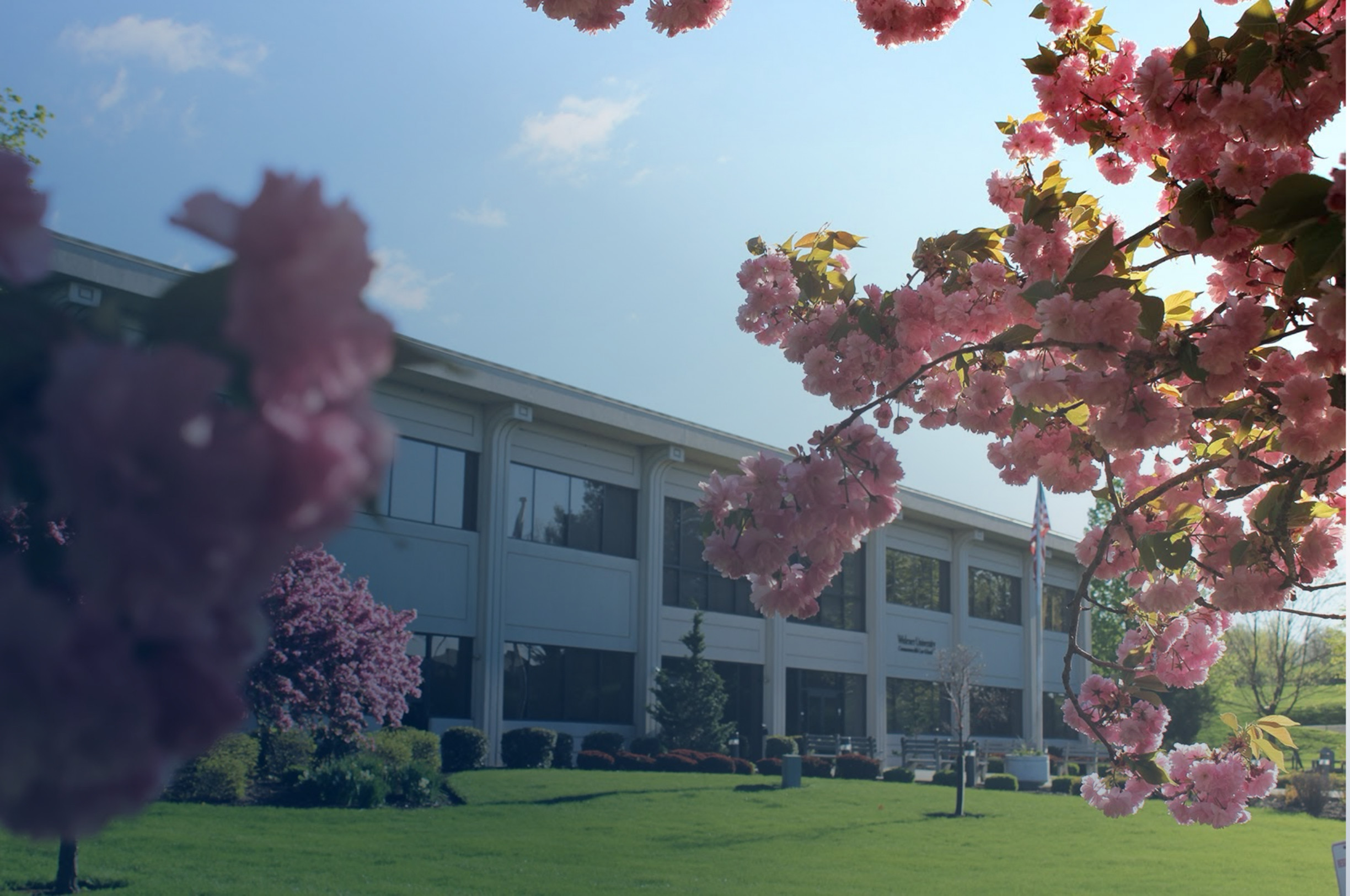 AUG 2, 2023 WEDNESDAY
Widener Law Commonwealth and Slippery Rock University announce 3+3 law degree program agreement
Widener Law Commonwealth and Slippery Rock University have officially signed an agreement to provide Slippery Rock University students the opportunity to complete their undergraduate and law degrees in six years' time.
This 3+3 program allows undergraduate students to earn the final 30 credits of their bachelor's degree at WLC while simultaneously pursuing their juris doctor (J.D.) degree. Qualifying students must complete their major and general education requirements by the end of their junior year at Slippery Rock University. Students must take the Law School Admission Test (LSAT) no later than February of their junior year and apply to WLC by April 1 of their junior year.
"This is great news for Widener Law Commonwealth and Slippery Rock University," said Widener Law Commonwealth Dean Michael Hussey. "The 3+3 program provides high-achieving students the opportunity of a legal career at a quality law school, while also saving them significant time and money in pursuing their education. We look forward to working with Slippery Rock University and its students in our new partnership."
"Slippery Rock University is excited to partner with Widener Law Commonwealth," said Michael Zieg, SRU interim provost and vice president for academic affairs. "Having this relationship allows us to better serve students in any of SRU's bachelor's degree programs who are seeking a Juris Doctor degree and a meaningful career in law professions. Our partnership will benefit our students and their families, saving them money and time, while also ensuring they complete their degrees in Pennsylvania, which is important to the local economy."
Slippery Rock University is a four-year, public, coeducational, regional comprehensive university that offers a broad array of undergraduate and select graduate programs to more than 8,000 students. SRU is one of 10 institutions and 14 campuses that make up Pennsylvania's State System of Higher Education. SRU is fully accredited by the Middle State Commission on Higher Learning. Founded in 1889, SRU is shaped by its teaching (normal) school heritage. For more than 130 years, the university has embraced the same hard-working, tenacious personality espoused by the people of western Pennsylvania. With a steadfast yet adaptable commitment to intellectual development, leadership and civic responsibility, SRU provides students with a comprehensive learning experience that helps them become engaged citizens and succeed in their lives and professional careers.
Widener University Commonwealth Law School is the Pennsylvania capital's only law school, with three specialized centers of legal scholarship through its Law & Government Institute, Environmental Law and Sustainability Center, and Business Advising Program. Widener Law Commonwealth offers an exceptional learning experience that is personal, practical, and professional.