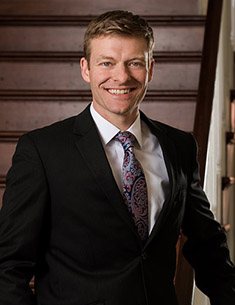 NOV 9, 2018 FRIDAY
8:00 AM – 9:00 AM
Widener Law Commonwealth
Administration Building, Room A180
3737 Vartan Way
Harrisburg, PA 17110
The Military's Changing Sexual Assault Landscape - How the Revisions to Article 120 Have Impacted the Military
Davis Younts will discuss the military's response to the new Article 120 (sex assault statute) promulgated by the National Discrimination Authorization Act of 2012. The presentation will address how the sex assault statute has changed, how prosecutions changed to include investigations and the creation of new investigative entities such as the Office of Complex Investigations (OCI).
Mr. Younts is an experienced trial attorney who has dedicated his legal career to defending the rights of individuals facing criminal charges. Before joining Crisp and Associates, LLC, Mr. Younts served as an Active Duty Air Force Judge Advocate General (JAG) for ten years and as the senior legal advisor for The Adjutant General of the Pennsylvania National Guard.
He currently focuses his practice on criminal defense and military law. Mr. Younts has litigated more than 50 jury trials and represented hundreds of military members facing courts-martial, non-judicial punishment and other military adverse actions. He has also helped many clients obtain the dismissal of charges and acquittals at the trial and post-trial stage. Mr. Younts' skill and success lead to his recognition by the United States Air Force as the number one senior Counsel in the world in 2011. He has represented clients all over the United States and around the world.
After leaving active duty, Mr. Younts served as the senior full-time attorney for the Pennsylvania National Guard. Mr. Younts continues to serve as a Lieutenant Colonel in the National Guard and was selected to be a member of the Air Force Training by Reservists in Advocacy and Litigation Skills team (TRIALS). The TRIALS program provides cutting edge trial advocacy training to JAGs from all branches of the military.
One substantive CLE credit is available. This is a free event.
Click here to register. Questions: [email protected]