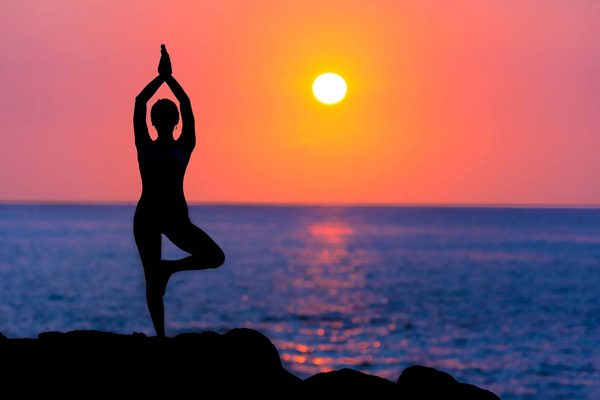 FEB 5, 2019 TUESDAY – FEB 26, 2019 TUESDAY
4:30 PM – 5:30 PM
Student Orgs Building
(lower level)
3800 Vartan Way
Harrisburg, PA 17110
Yoga Series
Join us for a yoga series taught by Ulysses Wilson '11 from Om My Yoga in Camp Hill, Pa. This class is suited to all levels. Ulysses will guide participants through yoga poses focusing on connecting movement and breath.
Class Descriptions:
Week 1- This class will be a slow flow vinyasa class focused on relieving stress and tension in the neck and upper back. Vinyasa means "Breath synchronized movement." This class is for those who are new to yoga, new to vinyasa flow, or need a slower pace, as well as for more seasoned practitioners who want to refine their technique and refresh their understanding of the fundamentals.
Week 2- This class will build on the previous class. We will use flowing sequences and sun salutations to warm the body, giving ourselves the ability to reach new levels of strength, power, flexibility and peace in our poses and practice. Through mindful work and attention to the breath, students will learn safe alignment in basic postures and sun salutations.
Week 3- In this class students will build strength, flexibility, balance, and awareness through a variety of balance postures.
Week 4- In this restorative class we will explore a therapeutic style of yoga which utilizes props to make it easier for the body to relax into certain poses. The more the body is supported in the poses the deeper the sense of relaxation. Relaxation is a state in which the body comes into stillness, and the mind is quiet. Students should bring two blankets and a pillow to this class.
Participants are encouraged to bring a yoga mat, water bottle and towel. Several yoga mats may be available for use, but quantities are limited.
Cost for the four-week session is $20.
The one-hour class will be held on the following Tuesdays at 4:30 p.m. in the Student Orgs Building:
Feb. 5
Feb. 12
Feb. 19
Feb. 26
To learn more about Ulysses and Om My Yoga click here.