JAN 16, 2020 THURSDAY
4:00 PM – 5:00 PM
Zoom will be used to host this virtual event. A link to the Online Information Session site will be sent to all registrants on Tuesday, January 14.
Online Information Session for Prospective Applicants
Get the inside scoop on applying to law school during the Widener Law Commonwealth Online Information Session! This event is open to all prospective applicants, but registration is required.
During the session, you will have the opportunity to:
Learn more about Widener Law Commonwealth
Hear from the Director of Admissions, Financial aid Counselor, and Law School Students
Ask the host your questions and gain insight from other participating candidates' questions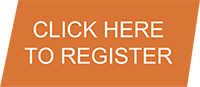 Please contact admissions at 717.541.3903 or [email protected] if you have any questions about this event.