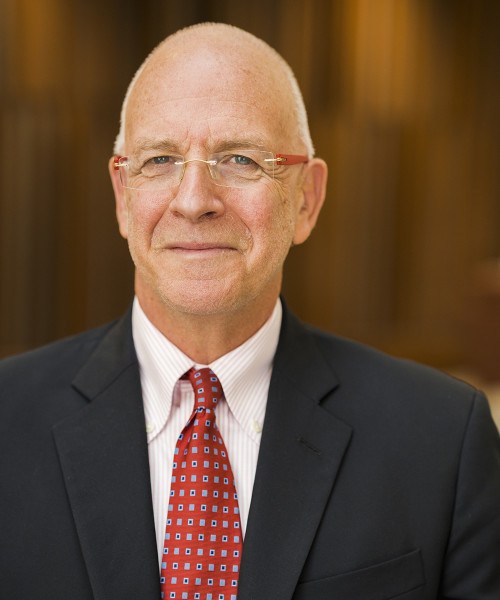 DEC 3, 2019 TUESDAY
Security Simulation Conducted by Counterterrorism Expert Amos Guiora
Widener University Commonwealth Law School was the scene last month of a counterterrorism simulation conducted by international security expert and former Israel Defense Forces attorney Amos N. Guiora.
Guiora is a Professor of Law at the S.J. Quinney College of Law, University of Utah and conducted the exercise as part of a National Security and Counterterrorism class he taught at Widener Law Commonwealth this fall.
"I participated in many simulations in my training in the Israel Defense Forces," Guiora said. "They are one of the best ways to drive home the complexity of crisis-based decision making and to highlight the stark difference between legal theory and real world teamwork." He added that the lessons learned in these fast-paced simulations are applicable in a variety of settings, including corporate, legal, and military.
The 17 students who participated in the simulation worked in teams and were assigned roles and tailored briefings in advance of the exercise, which was set in in four locations – Cleveland, Kansas City, the United Nations and the White House. The exercise started with information about a commandeered plane in Cleveland, with a school shooting in Kansas City happening 15 minutes later, and a drone attack in Syria killing innocent civilians soon after that. The students only got information from televised "newscasts" prepared by Associate Dean for Academic Affairs Michael Hussey, read by several faculty and administrators and delivered on video screens in separate classrooms. Adjunct Professor Kenneth J. Tozzi, Col. (Ret. US Army) also participated in the simulation.
Dean Hussey noted the value to law students of the simulation exercise. "In a crisis, clients turn to their attorneys for assistance," he said. "At Widener, we strive to make our students client-ready upon graduation and the simulation allowed our students to practice the fast-paced decision making needed to a solve a crisis, which will undoubtedly benefit their future clients."
Emily Abell '20 played the Turkish ambassador to the United States and said while her role was limited, it allowed her to apply everything she had learned in the class throughout the semester in a real world setting.
"Unlike other classes, where you write an exam at the end of the semester, we got to work in groups and use everything we learned," Abell said, adding that she enjoyed the experience and found it very helpful in understanding the legal principles she had studied.
Born in Israel, Guiora grew up in Ann Arbor, Michigan and graduated from Kenyon College and the Case Western Reserve Law School. He served in the Israel Defense Forces Judge Advocate General Corps, attaining the rank of lieutenant colonel in a 19-year career. He has been involved in the "Track Two" negotiation efforts regarding the Israeli-Palestinian conflict and has testified before the U.S. Senate Judiciary Committee and the U.S. House of Representatives Committee on Homeland Security. He has also held a number of other senior command positions in Israel, including Legal Advisor to the Gaza Strip and Commander of the IDF School of Military Law.
Guiora has published extensively both in the U.S. and Europe on issues related to national security, limits of interrogation, religion and terrorism, the limits of power, multiculturalism and human rights. His books include "The Crime of Complicity: The Bystander in the Holocaust," "In the Crosshairs of Unfettered Executive Power: The Moral Dilemmas of Justifying and Carrying Out Targeted Killings," "Targeted killings: Defining and Applying the Limits of Military Ethics," "Establishing a Drone Court: Restraints on the Executive Branch," "First Amendment and National Security," "Global Perspectives on Cybersecurity," and "Chief Justice Earl Warren: Miranda, Individual Rights and Terrorism."