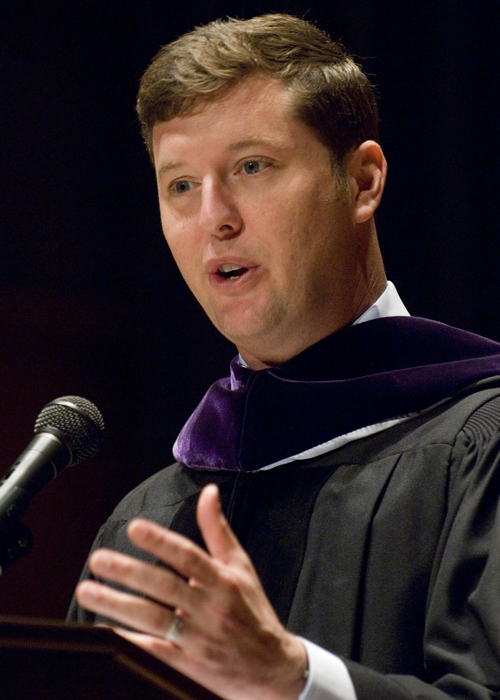 DEC 22, 2015 TUESDAY
Alumnus confirmed as under secretary of the US Army
Patrick Murphy, 1999 alumnus of Widener Law Commonwealth, was confirmed as under secretary of the Army. The nomination was confirmed by a voice vote of the Senate late Friday and is the second-highest ranking civilian leader position.
Murphy, 42, was nominated by President Barack Obama in August for the under secretary position, which is responsible for the Army's budget, diversity in the ranks, business transformation and energy efficiency initiatives. Murphy will replace Eric Fanning who has served as acting under secretary since June.
"Patrick Murphy is an exemplary leader, and he will do an outstanding job in his new role as under secretary," Widener Law Commonwealth Dean Christian Johnson, said. "We are very proud of his accomplishments and the leadership he has displayed as an alum, a veteran and in his civic roles. He will have great success in his new appointment as under secretary of the U.S. Army."
Murphy was the first veteran from the second Iraq war to be elected to the U.S. House of Representatives, serving Pennsylvania's 8th Congressional District for two terms from 2007-2011. During his time in congress, he was the author and chief sponsor of the bill to repeal the Department of Defense's Don't Ask Don't Tell Policy. After 2011, Murphy became a partner with the national law firm Fox Rothschild LLP, serving as general counsel for small businesses, including several that are veteran-owned. He also served as an anchor on the former MSNBC show, Taking the Hill.
His military resume includes service from 1993 to 2004, when after the events of September 11, 2001 he volunteered for deployment, serving in Bosnia in 2002 and Baghdad during the second Iraq War. Murphy earned a bronze star for his service while in Baghdad serving as Captain in the 82nd Airborne Division.
As an alumnus, Murphy has been an adjunct professor for the Widener University Commonwealth Law School and has served on the law school's National Advisory Committee from 2007 to 2015.