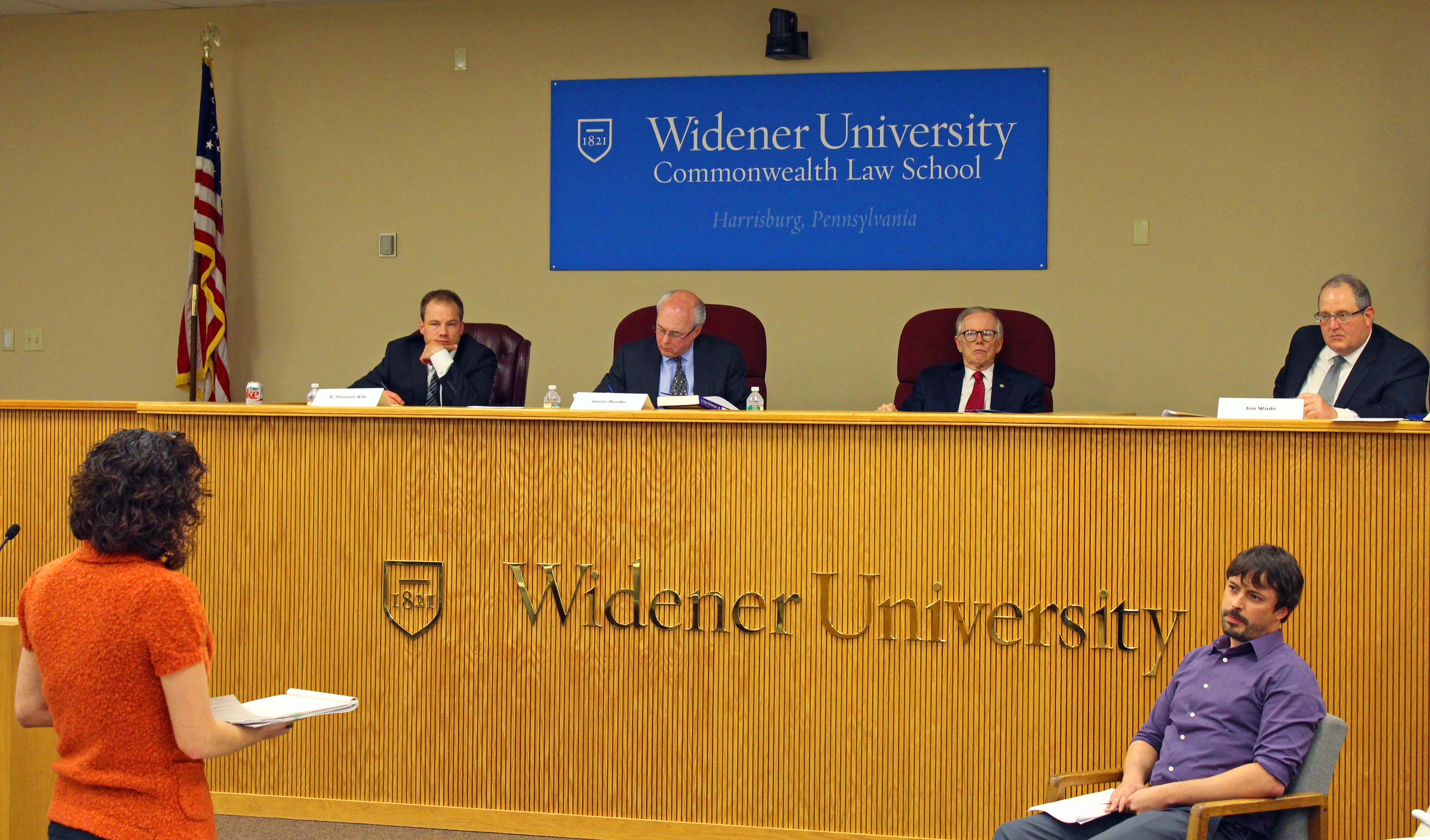 JUN 15, 2016 WEDNESDAY
Students gain valuable experience in hands-on trial advocacy program  
Mark Smith, a second-year law student, admits that he is no Tom Cruise.
During his time in the Intensive Trial Advocacy Program (ITAP) he failed to get his witness to tell him he couldn't handle the truth, like in the famous trial scene in "A Few Good Men."
But Smith added that the hands-on training he received in the ITAP program was invaluable to him and an experience every law student should have.
ITAP is a seven-day course held on campus each summer that provides students with the chance to learn about trial proceedings by participating in a mock trial as a prosecuting or defending attorney. The three-credit elective course is offered to second-year law students. This year, 22 students signed up for the experience.
Several weeks before the class starts, students choose to participate in either a civil or criminal case. The fictional cases used in the program are patterned after cases that have been used in other intensive trial programs across the country. The program is presented in a mixed format of lectures and hands-on trial work.
"This class gave me the chance to act as an attorney and put into practice what I have been learning from reading and writing legal documents. I had to be the attorney in the room," Smith said. "It was a fantastic way to walk the walk rather than just talk the talk."
Associate clinical professor Palmer Lockard has been the program director of ITAP since 2000. He organizes the materials for each case and recruits the volunteers who serve as the "judges" and teachers during the trials, many of them Widener Law Commonwealth alumni.
"There are always a number of students who come back after the program or even after they have graduated and tell me it was the best experience they had in law school," Lockard said. "And, that happens repeatedly."
Smith said his biggest take away from the class was the importance of knowing your theory of the case and being able to tell your client's story effectively to the jury.
"The legal foundation is important and necessary, but you must also be able to communicate the client's story because people relate to the personal events in other people's lives," he said.