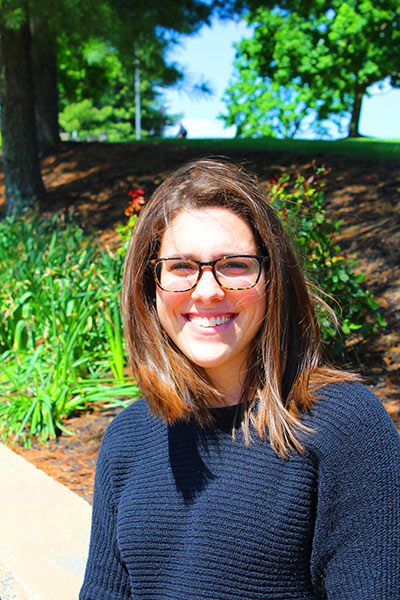 AUG 8, 2016 MONDAY
Law student completes select internship with Navy JAG Corps
Courtney Bassani, a third-year law student at Widener Law Commonwealth, was one of five law students nationwide to be chosen for a summer internship at the largest naval base in the world in Norfolk, Va.
Bassani was selected for an eight week summer internship with the Navy Judge Advocate General (JAG) Corps at the Region Legal Service Office Mid-Atlantic at the Naval Station Norfolk in Norfolk, Va. The JAG Corps is the legal arm of the United States Navy.
The majority of her time was spent working in the Legal Assistance Office, but she also had the opportunity to observe trials. She also spent a week helping with the legal workload at the Ocean Naval Air Station in Virginia Beach, Va.
"When I reported for my internship the office was drafting and executing wills and providing other services for the strike groups that were deploying," she said. "I was taught how to write wills and spent a lot of my time drafting wills and various legal documents for the attorneys to look over. I provided research as needed and drafted client letters for the attorneys."
In addition to teaching her skills that will serve her in the final year of law school, she gained valuable experienced for her professional career.
"They entrusted me with completing countless projects and tasks and taught me valuable legal skills," she said. "I was given work that was very similar to what the first tour JAG's were doing."
Bassani intends to apply for a commission in the Navy JAG Corps after she graduates in May 2017.
"I have no doubt in my mind that the Navy JAG Corps is where I belong," said Bassani. "My entire experience interning with the JAG Corps was amazing. It was an incredibly unique experience."