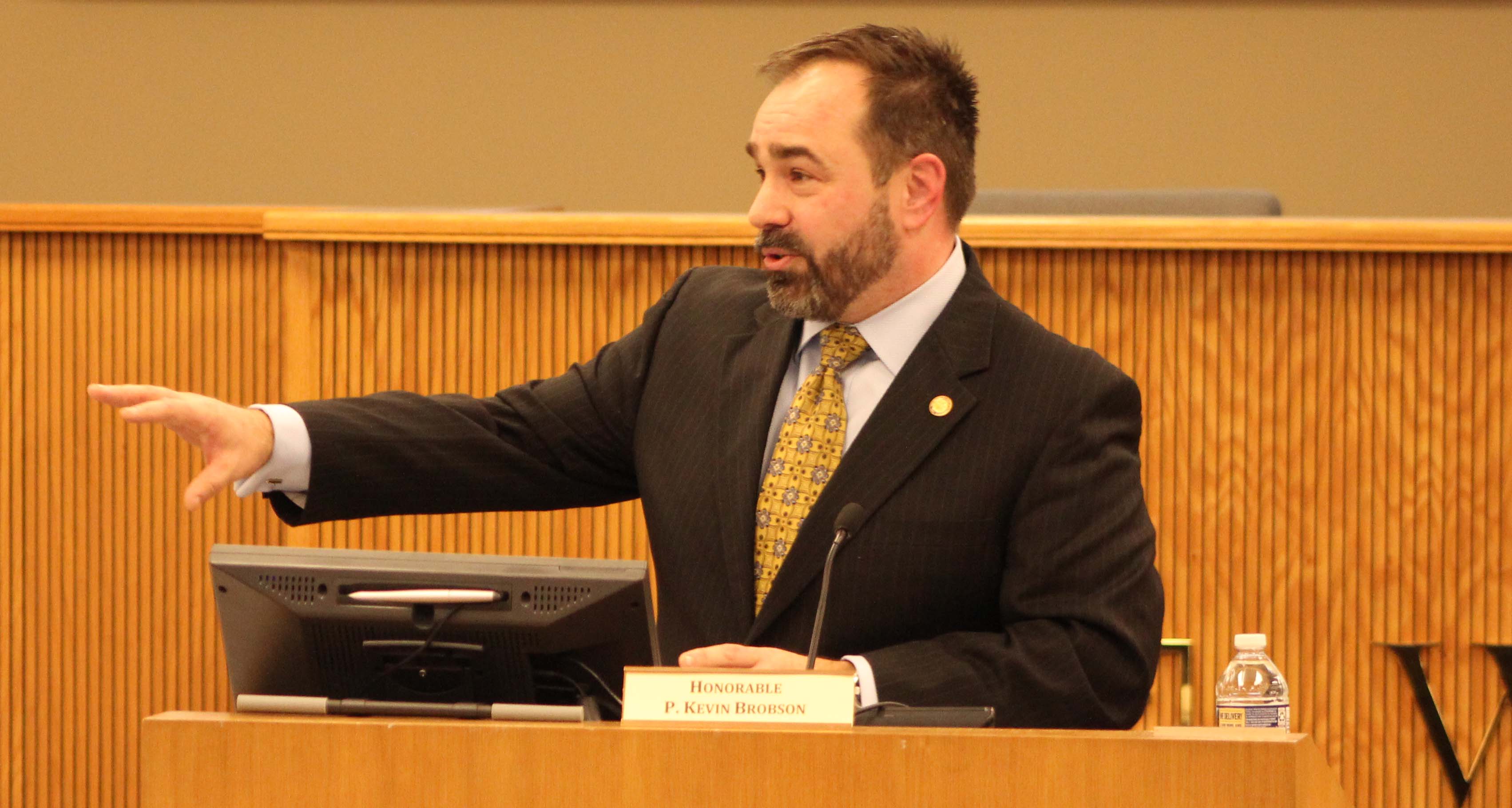 MAR 9, 2018 FRIDAY
Jurist in Residence lectures about judicial conduct
Judges are always on duty.
Pennsylvania Commonwealth Court Judge P. Kevin Brobson stressed this fact during his final lecture as Jurist in Residence at Widener Law Commonwealth.
In his lecture, Judging Judges: The State of Judicial Discipline in Pennsylvania, Brobson talked about the high standards of integrity judges in the Commonwealth must exhibit.
"Judges must uphold the dignity of office at all times. I am a judge 24/7. All judges have to approach their jobs that way," he said. "Judges are held to the highest standard of conduct at all times - no matter if they are in the courtroom or on the baseball field."
Judges are held to a Code of Judicial Conduct which includes four canons that address judicial image, judicial behavior, off bench activities, and political and campaign activity. If a complaint about a judge is received it is reviewed by the Judicial Conduct Board. The mission of the board is to preserve the honor, dignity, independence and integrity of Pennsylvania's judiciary by promptly dismissing unfounded complaints and prosecuting founded complaints. Judge Brobson is a member of the Judicial Conduct Board.
The Judicial Conduct Board receives about 800 complains a year and each complaint is researched and investigated thoroughly. If a complaint is unfounded it is dismissed.
The board consists of twelve members. Six are appointed by the governor and six are appointed by the Supreme Court of Pennsylvania. Six of the board's members are not lawyers. The other six are lawyers and judges.
"Don't break the laws or the canons," Brobson said. "If a judge is responsible for enforcing the laws, then they should also comply with the laws."