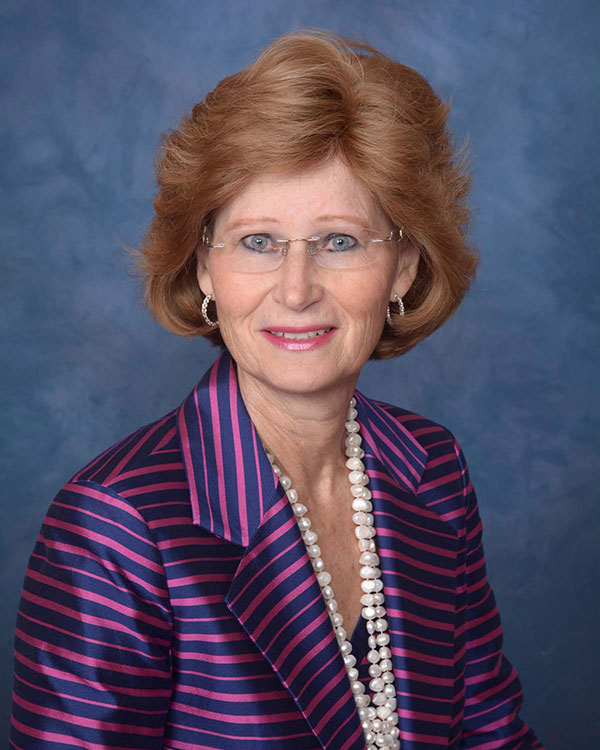 AUG 21, 2018 TUESDAY
Former Widener Commonwealth dean to receive Zealous Advocate Award
Liz Simcox works tirelessly to connect law students, recent graduates and members of the legal community with the right connections to help them grow their careers.
In recognition of her accomplishments, she will be will be honored with the Zealous Advocate Award at a reception during Alumni Weekend on September 21. The award was named for the American Bar Association Rules of Professional Conduct: Preamble and Scope, which speaks about being a zealous advocate for clients and assuring that justice is achieved.
"I am honored to be the recipient of this award. Widener has played a big role in my life and in my career and I am pleased to be recognized," she said.
Simcox currently serves as the Executive Director of the Dauphin County Bar Association (DCBA), but she has also served in numerous roles at Widener Law Commonwealth. In 1999, she joined the law school as a staff attorney for the Harrisburg Civil Law Clinic and from 2002-2007 served as Dean of Students and Director of Externships. She also served as coordinator of Bar Prep Programs and developed the first for-credit bar program at the law school.
"I think my greatest career accomplishment has been to help law students become good lawyers in our legal community," she said. "I have had the opportunity to watch students I worked with at Widener a number of years ago assume positions of leadership, present CLE's, become partners in local firms, hold state offices and do good work for our community. I am so proud of all they have accomplished."
Simcox plans to retire from her position with the DCBA at the end of 2018 and will relocate to Belmont, North Carolina with her husband, John, to be closer to family. She plans to remain connected to the law school and Central PA legal community.
"The law school is lucky to have such a strong advocate for our students and alumni in the legal community," said Dean Christian Johnson. "She continually shows her dedication and commitment with her tireless work in helping students achieve success."
Please join fellow alumni, faculty and friends at the Alumni Awards Reception as we honor and celebrate Rhodia Thomas '97 and Liz Simcox. The event will be held September 21, 6-9 p.m. at the Country Club of Harrisburg, 401 Fishing Creek Valley Road, Harrisburg, Pa., 17112. Click here to register or call the Office of Development and Alumni Engagement at 717-541-3974.