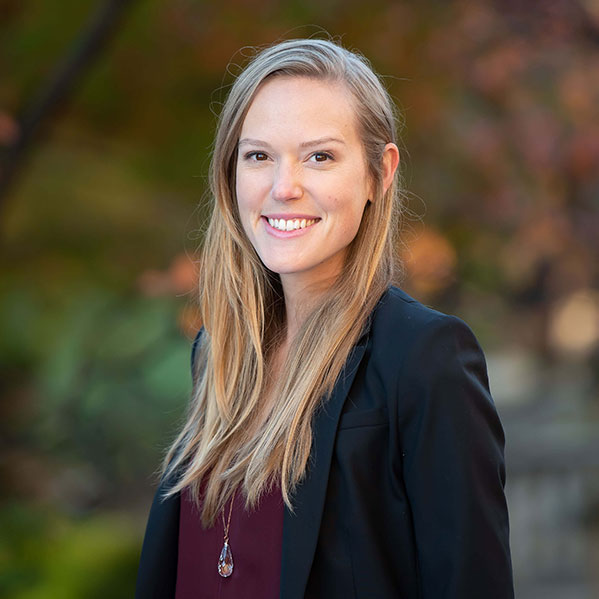 DEC 11, 2018 TUESDAY
Alumna awarded fellowship in immigration law
Marissa Mowery '15 knew that she wanted to practice immigration law even before starting law school.
Her dedication to help those without a voice has paid off.
In June, Mowery was awarded a two-year fellowship with Equal Justice Works hosted by the Los Angeles Center for Law and Justice in Los Angeles, Calif. The fellowship allows her to help immigrant survivors of human trafficking
"It can be a challenging area because it's difficult to find the survivors," said Mowery. "They often don't identify as survivors, so when I am able to help someone it is very rewarding."
In her role as a fellow, she will provide free, culturally responsive, and language accessible legal services to immigrant survivors of human trafficking. The specific population of survivors Mowery is working with are more vulnerable because of language barriers, cultural misinterpretations, and their legal status in the United States.
Mowery's interest in immigration law began when she was volunteering at a refugee resettlement center as a language teacher in Erie, Pa. She noticed that the center did not have an immigration attorney on staff, which always left it seeking outside counsel for the clients. The desperate need for legal representation in the area of immigration law is what pushed her to apply to law school.
She added that her education at Widener prepared her for the fellowship by providing a curriculum that placed emphasis on practical experiences, taught by faculty who were supportive of her learning style.
"I would encourage students looking to practice immigration law to gain as much practical experience as they can before they graduate," she said. "A lot of places that are hiring are not equipped to train someone, so any types of internships or externships they can do in law school are beneficial."
After the fellowship concludes, Mowery would like to continue working to further the rights of survivors of crime.
"Marissa is making a difference in the lives of those who may not have had legal representation without her help," said Dean Christian Johnson. "The law school is proud to be able to provide the education, skills, resources, and experiences that alumni put to use when helping others."