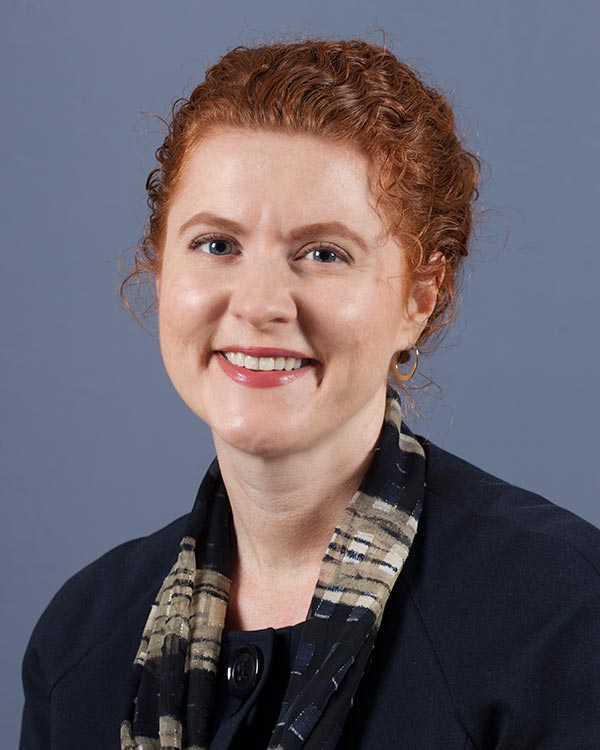 FEB 28, 2019 THURSDAY
Faculty Spotlight: Professor Amanda Sholtis to present live critique method at High Impact Practices Fair
Professor Amanda Sholtis knows the best way to keep students engaged is to use innovative teaching techniques.
This year, Sholtis was selected to present her method of live critique at the High Impact Practices Fair held at Widener University. The event showcases student projects, service-learning activities, research, study abroad opportunities, and pre-professional experiences from all fields of study. Engaging students in high impact practices is a priority for Widener University and the law schools. The unique learning opportunity allows students to have an immersive experience in their field of study, while gaining hands-on experience. The High Impact Practices Fair is scheduled for March 28 on the Widener University main campus.
The live critique method that will be presented by Sholtis is teacher feedback delivered to a student on the student's work while the teacher reads it for the first time. This live feedback is given in the presence of the student. The professor does not evaluate the work in advance of the meeting. During the critique, the professor reads the student's work out loud, pausing to make comments. Students are encouraged to ask the professor questions to clarify the feedback.
After the paper has been read, the student and professor discuss ways the writing can be improved before the resubmission of the assignment.
In her presentation, Sholtis will explain that using live critique with her law students in their first-year legal writing classes is much more effective than writing comments on an assignment. Her presentation is based on her article that will be published in Stetson Law Review in the fall of 2019 titled, Say What?: A How-to Guide on Providing Formative Assessment to Law Students Through Live Critique.
"Live critique allows professors to give individual feedback and meet the student where they are in the writing process, which helps them to improve their writing skills," Sholtis said.
Sarah Rothermel, a third-year law student, has experienced the live critique method in Sholtis's legal writing courses. She feels that it has allowed her to have breakthroughs in her writing and has built her confidence.
"Live critique helped me strengthen my writing skills and helped me to establish and understand the expectations of legal writing," Rothermel said. "Rather than reviewing comments that a professor had written on my paper days before, I got an honest, first impression of my writing."
Sholtis is also the director of the Academic Success Program, where she assists students in building their academic skills to ensure success in the classroom. Her legal scholarship focuses on how to best prepare students for the practice of law. She has been awarded several grants by the Legal Writing Institute to study effective teaching practices in law school. She has presented her innovative teaching techniques at conferences across the country.