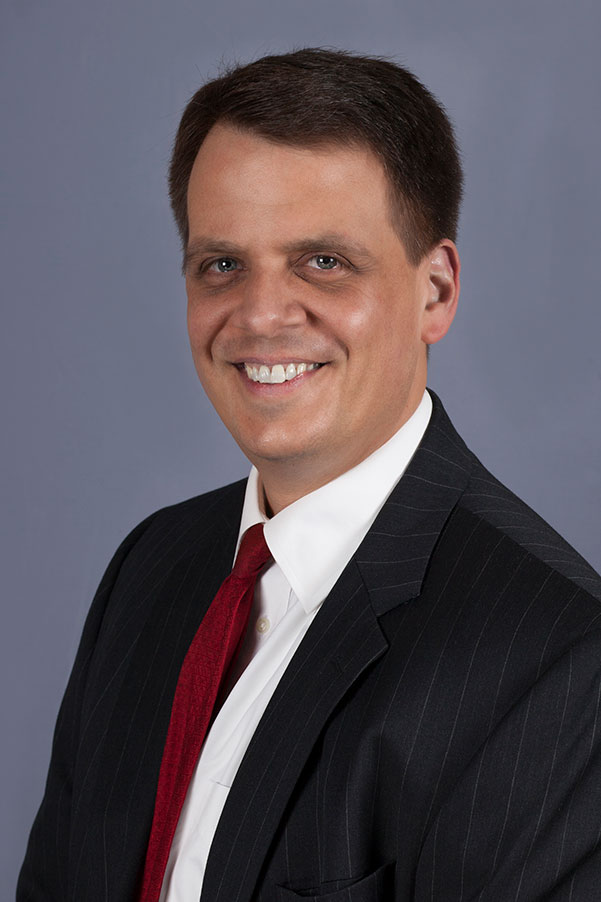 JUN 10, 2019 MONDAY
FACULTY SPOTLIGHT: Professor Christopher Robinette named as U.S. Representative to the European Group on Tort Law
On April 25 at its meeting in Vienna, Austria, the European Group on Tort Law (EGTL) named Professor Christopher Robinette as the United States Representative to the organization. The EGTL was established in 1992 and its membership includes 30 scholars from throughout Europe. The EGTL aims to contribute to the enhancement and harmonization of tort law in Europe and has recently been working on advising the European Union on liability issues raised by autonomous vehicles.
"Professor Robinette's appointment to the European Group on Tort Law is evidence of the respect and influence that Professor Robinette enjoys on the international stage as well as in the United States," said Dean Christian Johnson. Dean Johnson added that "the law school is fortunate to have a scholar on its faculty of Professor Robinette's caliber."
Professor Robinette joined the law school in 2005 and teaches Torts, Professional Responsibility, Evidence, Insurance Law and Contracts. His articles on torts and tort theory have been published in numerous top law reviews, including the Indiana Law Journal, the University of Illinois Law Review, and the Iowa Law Review and he is a co-author of a leading torts treatise, Harper, James, and Gray on Torts. He has been selected by the students for the Outstanding Faculty Award several times, and in 2018 Professor Robinette received the Lindback Award for Distinguished Teaching, a university-wide honor.