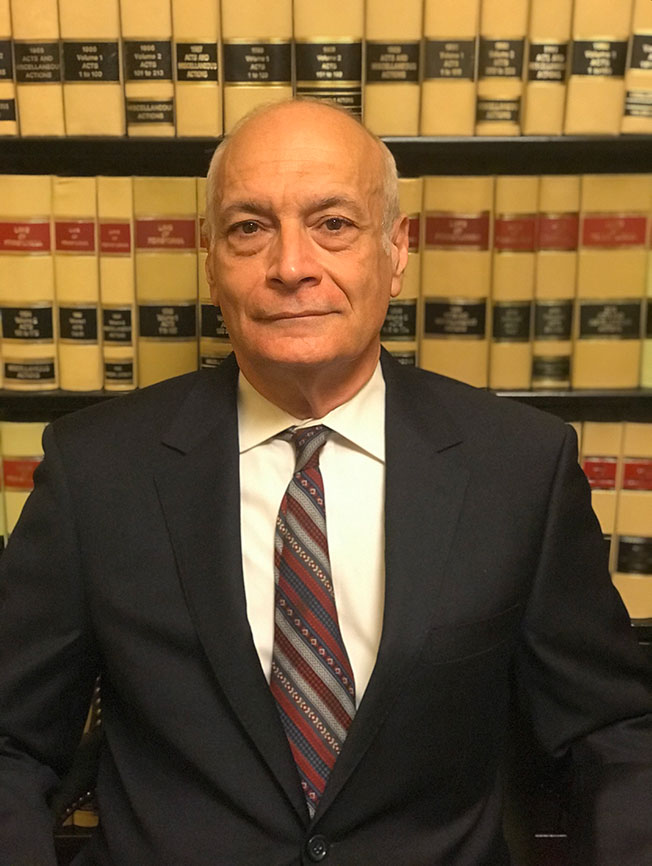 AUG 1, 2019 THURSDAY
DeLiberato to be given Zealous Advocate Award
Long-time adjunct professor Vincent C. DeLiberato Jr., will be honored with Widener Law Commonwealth's prestigious Zealous Advocate Award during the upcoming alumni awards reception at the Colonial Country Club in Harrisburg on Friday, September 27 at 5:30 p.m.
The award is given to an individual who tirelessly advocates for students and alumni of the law school, working to connect them with influential leaders in the community.
DeLiberato has taught at the law school for 28 years in classes that have included state constitutional law, legislative drafting, and legislation. He is the director of the Pennsylvania Legislative Reference Bureau, the state agency responsible for drafting bills and resolutions and researching legislative matters for lawmakers and their staffs and for government agencies. He has served with the bureau for more than 40 years.
Professor Juliet M. Moringiello, associate dean for research and faculty development, said DeLiberato has earned the award many times over. "Vince has hired dozens of our students as externs and lawyers. He is passionate about ensuring that our students succeed on the bar exam," she said. She noted that DeLiberato takes a special interest in the school's evening students who have full-time jobs with Commonwealth agencies, frequently working with them on bar exam study plans.
"Vince is a key part of the Law and Government Institute," said Professor Jill E. Family, director of the institute and commonwealth professor of law and government. "He has taught countless students the value of public service. He has done this by teaching the necessary skills and by leading by example. Vince is an exemplary public official."
Please join fellow alumni, faculty and friends at the Alumni Awards Reception and Silent Auction as we honor and celebrate Vince DeLiberato. The event will be held September 27, 2019, 6-9 p.m. at Colonial Golf and Tennis Club, 4901 Linglestown Road, Harrisburg, PA 17112. Click here to register or call the Office of Development and Alumni Engagement at 717-541-3974.