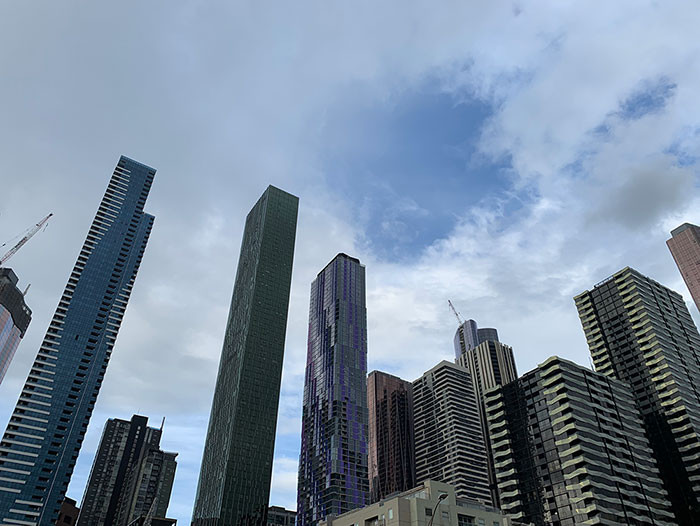 SEP 3, 2019 TUESDAY
FACULTY SPOTLIGHT: Dean Johnson Teaches Finance Documentation Down Under
When Dean Christian Johnson started working for a large corporate law firm in Chicago, he immediately realized that he had been woefully unprepared for the work by his law school. The large finance documents didn't resemble anything that he had studied in school, forcing him to play catch up for months to get up to speed on drafting finance documentation. Inspired by this experience, when Dean Johnson started teaching he developed a boot camp course on finance documentation that would have helped him deal with his first assignments as a finance lawyer. He has taught different versions of the course over the past two decades.
Dean Johnson taught the latest iteration of that course when he traveled to Melbourne, Australia, this past summer. He taught International Lending for the University of Melbourne over five eight-hour days. The University of Melbourne offers an active LL.M program and seeks out professors that can teach subjects on international law that would be relevant in Australia. It was possible for him to teach the course, in spite of it being in Australia, because the contractual provisions in finance documentation have become relatively standard due to the ubiquitous application of New York or English law across the globe in large finance transactions.
The course focused principally on large cross border loan documentation. Dean Johnson discussed best practices and introduced students to the large English law and New York loan agreements that often run over 200 pages. In addition, he spent a day discussing "repo" transactions. These are transactions which resemble in form the sale and repurchase of securities, but in substance are actually disguised loans.

For Dean Johnson, the students were probably the most interesting part of the experience. Students came from ten different countries to study at the University. He had students from China, Hong Kong, Indonesia, Switzerland, Colombia, Peru, Thailand, Australia, Nigeria, and New Zealand. The students were all anxious to understand how large law firms documented loans and other forms of finance transactions in which the parties are not located in the same country.
Although June is winter in Melbourne, Australia, the weather was still very comfortable, ranging in the 50 - 60 degree Fahrenheit range. Taking advantage of their time there, Dean Johnson and his wife toured the city and ate at Chinese restaurants that appeared to have been dropped out of Beijing, and at Italian restaurants straight out of Rome. Dean Johnson was also surprised to see the extraordinary building boom going on in Australia, with cranes and high rises dotting the landscape.