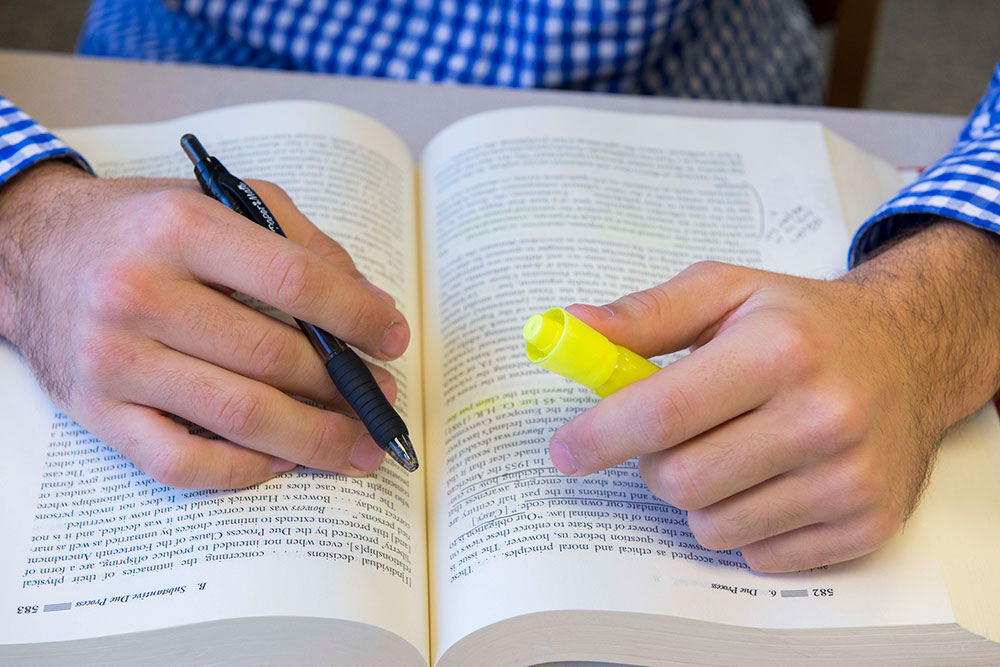 NOV 22, 2016 TUESDAY
Law School recognized as top school for Bar Exam Prep
Widener Law Commonwealth has been recognized by National Jurist magazine as one of the "Best Law Schools for Bar Exam Preparation."
The list, which included 40 schools, only included four law schools from Pennsylvania.
In July, graduates who were first-time test takers earned an overall average pass rate of 78.5 percent, which was more than three percentage points higher than the first-time test taker average for other alumni of Pennsylvania-based schools.
"We are so proud to be recognized as one of the Best Schools for Bar Exam Preparation, "said Dean Christian Johnson. "From the first day our students sit in the classroom through the time they take the Bar Exam, we are working to make sure that they have the knowledge and skills to be successful when taking the Bar Exam and through their legal career."
The magazine compiled the list by reviewing exam pass rates and also looking at the average student LSAT scores, then identified schools that performed better than expected. There are approximately 200 law schools across the nation.