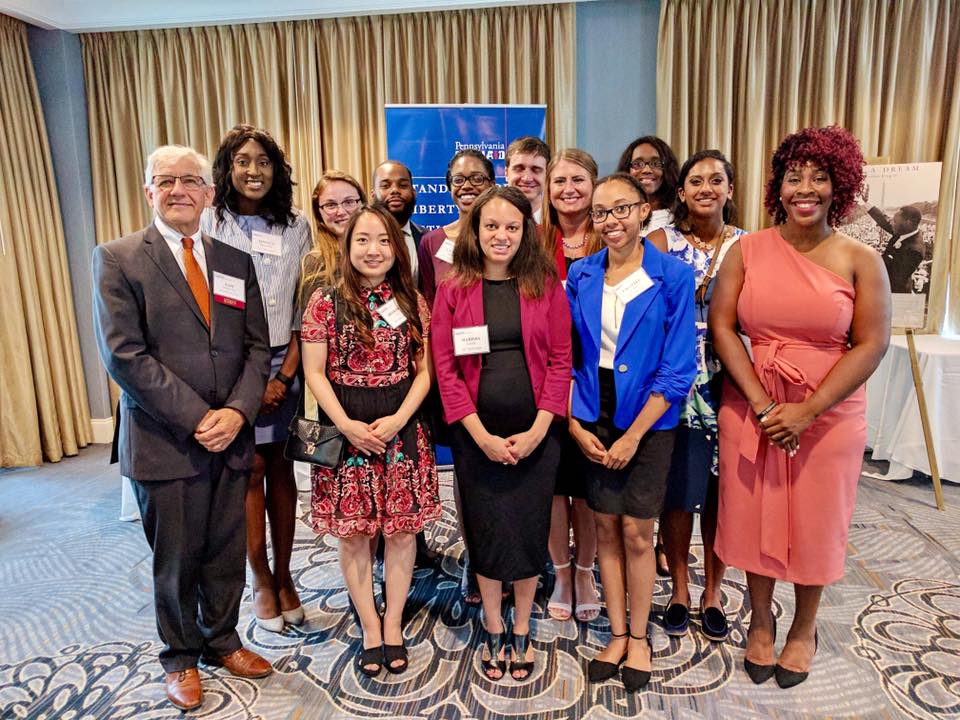 AUG 16, 2017 WEDNESDAY
Law students participate in MLK Internship Program
Supriya Philips and John Harris have one common goal – to make sure that legal social justice is available to everybody.
This year the two third-year law students had the opportunity to participate in the Pennsylvania Legal Aid Network's Martin Luther King, Jr. Summer Internship Program. The program, designed for second and third-year law students offers internships for students who are social justice oriented and desire an opportunity to make a difference.
During the internship law students work with clients in unique situations to help them better understand the special legal issues of those living in poverty and low income communities. The MLK Internship Program also works as a way to expose law students to the importance of providing legal services to the community, regardless of the clients' ability to pay.
"The skills that our law students learn during the internship will serve them not only in law school, but throughout their careers," said Dean Christian Johnson. "We are grateful to have wonderful organizations like the Pennsylvania Legal Aid Network that show our students the need for social justice and the difference a lawyer can have in the lives of individuals."
Harris said one of the most valuable aspects of the internship was the ability to participate in hearings, gaining experience with formal proceedings and working with clients.
"The PA Legal Aid ensures their interns will have the opportunity to see the courtroom, draft legal documents, conduct client interviews, and manage their own cases," Harris said. "I was able to aid in a family law clinic. During the family law clinic, I helped a staff attorney to teach citizens of the community file for custody and custody modifications. In addition, I attended protection from abuse (PFA) hearings. PFA court was eye-opening because I didn't know how big of a problem domestic violence caused in communities."
Harris completed his internship at Legal Aid of Southeastern Pennsylvania. Phillips' completed her internship at located Mid-Penn Legal Services in Harrisburg, Pa. Both locations are part of the Pennsylvania Legal Aid Network.