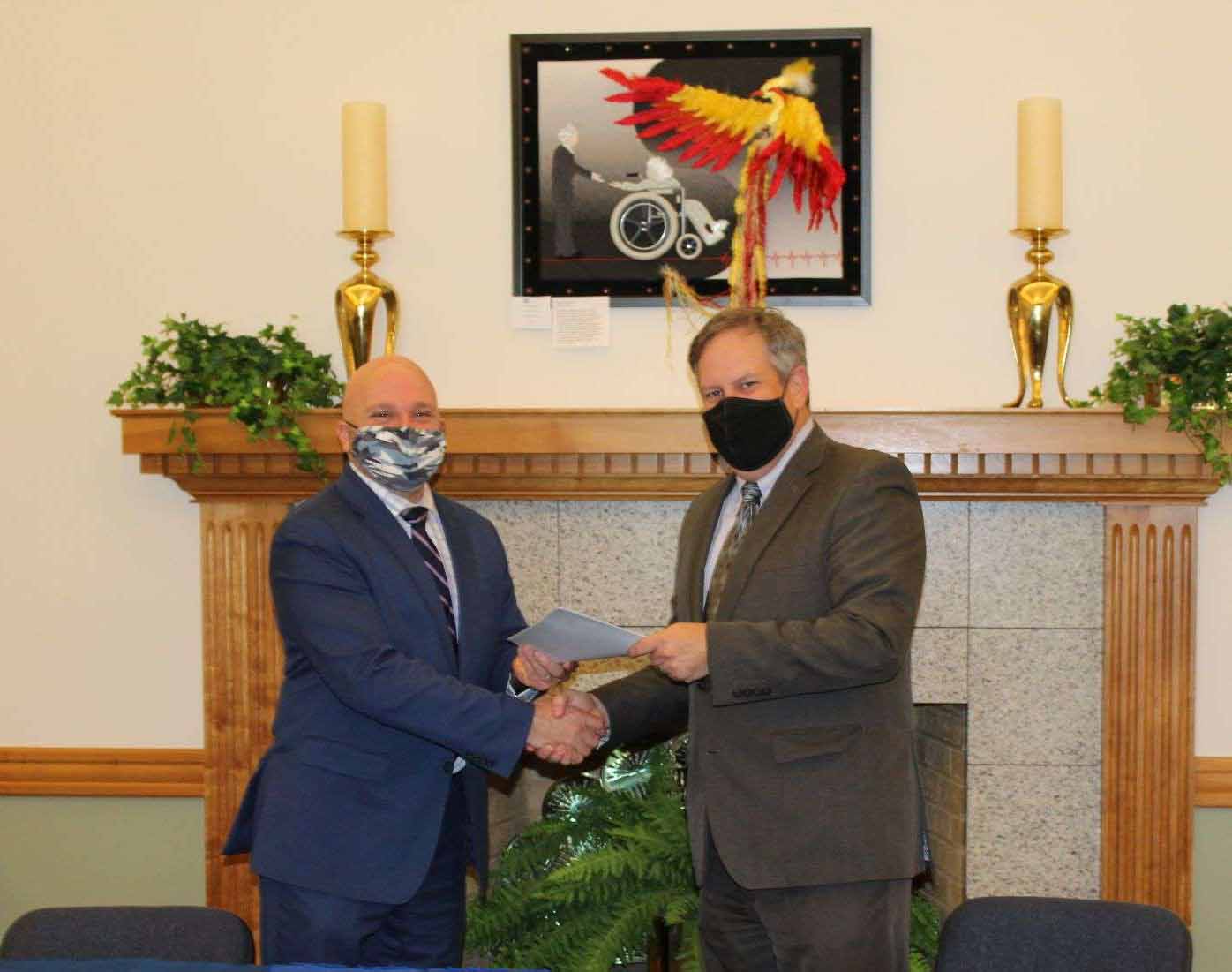 OCT 27, 2021 WEDNESDAY
Widener Law Commonwealth and Westminster College formalize 3+3 law degree program agreement
A partnership with Widener Law Commonwealth and Westminster College was officially signed today, providing Westminster College students the opportunity to complete their undergraduate and law degrees in six years' time.
In 2020, both institutions agreed to the 3+3 program, which allows undergraduate students to earn the final 30 credits of their bachelor's degree at WLC while simultaneously pursuing their juris doctor (JD) degree. Qualifying students must complete their major and general education requirements by the end of their junior year at Westminster College. Students must take the Law School Admission Test (LSAT) no later than February of their junior year and apply to WLC by April 1 of their junior year.
"Late last year, we were pleased to announce our partnership, and today's signing ceremony formalizes that partnership," said Michael Hussey, dean of Widener Law Commonwealth. "The 3+3 program paves the way for high-achieving students to pursue a quality law school education, while at the same time, saving them significant time and money. We look forward to a collaborative relationship with Westminster College now and for years to come."
"Today's ceremony highlights the opportunities that arise when two institutions collaborate for the good of their students and in ways that will elevate the practice of law in the commonwealth," said Dr. Jamie McMinn, vice president of academic affairs and dean of Westminster College. "Westminster students with interests in law and sustainability now have a clear pathway to Widener University Commonwealth Law School, and we look forward to the continued successes that our alumni will enjoy in politics and law throughout the capital."

Westminster College, located in New Wilmington, PA, is a nationally-recognized liberal arts college. Established in 1852, it's the first college in the country open to all people, regardless of race, ethnicity, sex, or religion.
Widener University Commonwealth Law School is the Pennsylvania capital's only law school, with three specialized centers of legal scholarship through its Law & Government Institute, Environmental Law and Sustainability Center, and Business Advising Program. Widener Law Commonwealth offers an exceptional learning experience that is personal, practical, and professional.