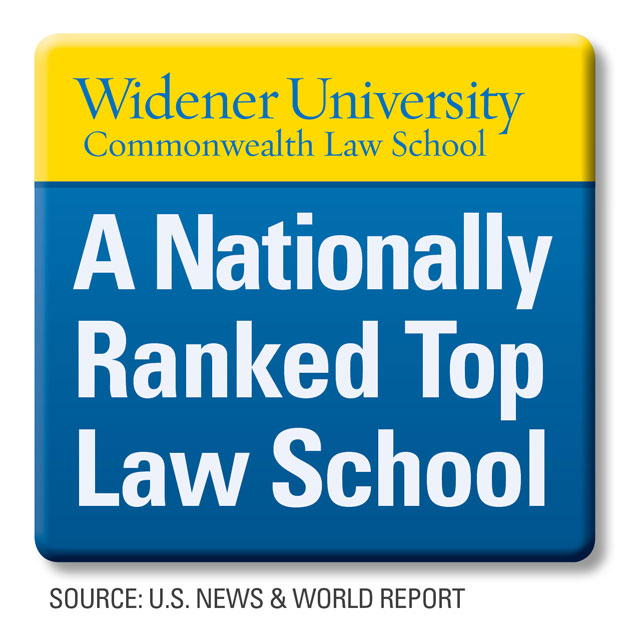 MAR 14, 2017 TUESDAY
Widener Law Commonwealth listed as a top law school by U.S. News & World Report
For the first time, Widener Law Commonwealth has been ranked among the top law schools by U.S. News & World Report in the "Best Graduate Schools 2018" guidebook in the law school category.
"Being included as a ranked law school by U.S. News and World Report enforces all of the positive things we have happening at the law school," said Dean Christian Johnson. "The specialized areas of legal study, the individual support for students and the remarkable faculty who work to prepare our students for the bar and legal practice make Widener Law Commonwealth a top-pick for someone looking into a law degree."
The methodology used to determine placement on the list includes information from statistical and reputational surveys sent to administrators and professionals. Peer assessment data is also used when tabulating the rankings of the school to be included on the list
Specialized areas of study include the Law and Government Institute, Business Advising Program and the Environmental Law and Sustainability Center. Law students also have the opportunity to earn practical experience in Pennsylvania legal practices at the Central Pennsylvania Civil Law Clinics.
"I am proud to see that U.S. News & World Report has recognized Widener Law Commonwealth in its ranking of top law schools," said Widener President Dr. Julie E. Wollman. "This distinction highlights what we know – Widener's talented faculty and their commitment to student achievement and success make Widener Law Commonwealth a top choice for legal education."