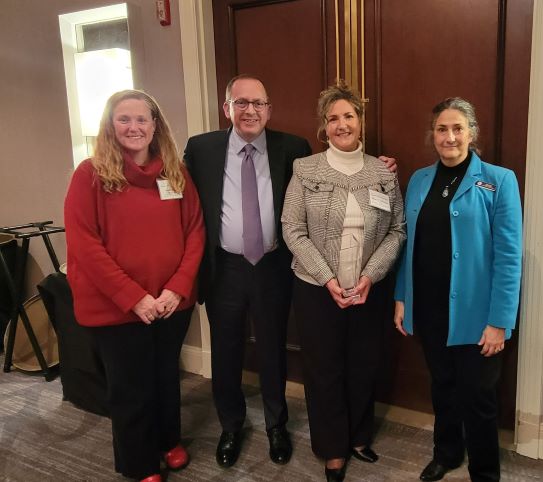 FEB 2, 2023 THURSDAY
Widener Law Commonwealth professor and clinic director awarded for pro bono work
Congratulations to Assistant Clinical Professor and Central Pennsylvania Law Clinic Director Mary Catherine Scott, who has been awarded the Pro Bono Lawyer of the Year award by the Dauphin County Bar Association.
Professor Scott, who has been with the school's law clinic since 2002 and serves as its director, also serves as a pro bono guardianship monitor for Dauphin County. Last semester, she developed a partnership with the Dauphin County Orphans' Court and law clinic interns in supervising their work with the county's Pro Bono Guardianship Monitor Program. She is active with the Dauphin County Bar Association Public Services Committee, where she collaborates with other elder law experts on elder justice issues.
In 2021, the Central Pennsylvania Business Journal recognized Professor Scott with its Legal Excellence Award in the Civil Legal Services category.
As law clinic director, Professor Scott works with our law school students to provide them with practical legal experience in the areas of administrative, consumer, elder and family law cases.

Pictured left to right: Kimberly Snell-Zarcone, DCBA Director of Legal and Community Services, James DeAngelo, DCBA Public Services Committee, Professor Scott, and Patrice Merzanis, DCBA Executive Director