Brittany Nelson
While Brittany Nelson's friends were attending law school classes last year, she was deployed to Kuwait and Jordan as a military police officer with the Pennsylvania National Guard. She will not graduate with them this year, but does not complain, saying that it is what she signed up for and it was her job.
Nelson began her career with the National Guard while a sophomore at Virginia Commonwealth University in Richmond, her hometown. She seriously considered making the fulltime commitment to the military but decided to pursue her lifelong dream of going to law school instead, transferring to the Pennsylvania National Guard once she was accepted to Widener University Commonwealth Law School in 2017.
"I like to say that Widener found me," Nelson said, adding that she had a friend who attended the law school in Harrisburg and during a visit, observed how close-knit the students were.
"It felt like a family," she said.
Nelson said that meeting Professor Randy Lee at the beginning of her first year really put her at ease.
"He assured me that he would be there for me, that the other professors would be there for me, too," she said. Nelson said from that point on, she felt comfortable stopping by to talk to her professors during their office hours.
She said she found her first year to be rigorous, like and unlike boot camp at the same time.
"We were all going through so much, but people came together, she said. "I had so many study groups; we were a team and it was almost fun."
But unlike military training, law school requires a lot of individual effort and time alone, studying and writing.
"That was a culture shock for me," Nelson said.
Now officially a member of the class of 2021, Nelson is also expecting her first child this spring and has been diligently social distancing during the COVID-19 pandemic.
While at Widener, Nelson has been active with the Black Law Students Association. She especially liked the work she has done with The Nativity School of Harrisburg, a non-denominational, faith-based private middle school aiming to break the cycle of poverty for ow-income, inner-city boys.
"The principal asked me to just spend time with the students, playing basketball or football," she said. "The boys really appreciated me being there, and I was so impressed by how much their teachers care and how invested they are in the students."
Nelson has also been active with the law school's veterans' group, enjoying the camaraderie with other active duty and retired service members and National Guard classmates.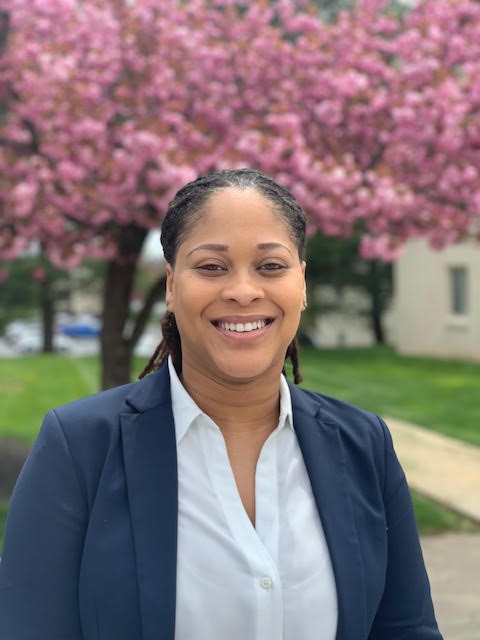 Next fall, Nelson plans to pursue the law school's Business Advising Program certificate, preparing by taking a few summer courses. She encouraged those thinking of law school to take time to make an informed decision about whether and where to go.
"And once you're there," Nelson said. "Set yourself up for success by pursuing everything you can, especially the internships and externships, and the relationships with faculty and practitioners in the community."
The summer after her first year of law school, Nelson was selected by the Pennsylvania Office of General Counsel for its prestigious externship program and placed in the Bureau of Professional and Occupational Affairs. She researched and drafted responses on infractions found by members of various business boards.
Prior to attending law school, Nelson interned for United States Congressman Robert C. "Bobby" Scott for a year in his Richmond office, where she acted as a liaison for federal agencies, state agencies, and advocacy groups.
Nelson has learned from experience that just going to law school does not make you marketable.
"I'm chasing my dream by going to law school," she said. "But just having 'law school' on my resume isn't enough. I have to show my passion for service and my commitment."
Interview was conducted in Spring 2020.